Please check
this
out - after I stopped laughing I was speechless.
I have joined a whole bunch of swaps and exchanges - The Crochetville Autumn SP, Celia's Scarf Exchange, Crochetville Holiday Exchange, the Summer of Lace, Mystery Shawl KAL, Mystery Stole KAL & the Crochetville Squares Exchange! I admit it - I am a joiner.
Here are the first of the 34 squares I need to crochet by October: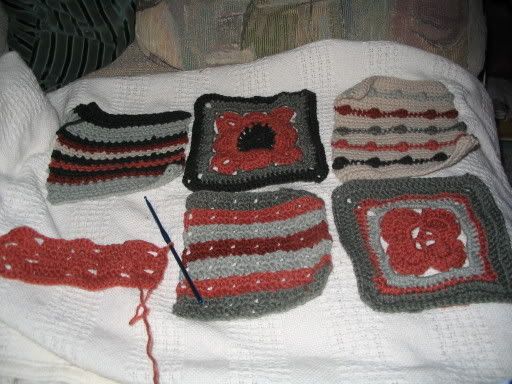 I am using a dk wt acrylic in sage and rust colors - I really like the combo - I'll see how far this yarn gets me - If I need more I will add more colors instead of getting more of the same.
Here is an updated picture of my Simply Elegant Lace Shawl: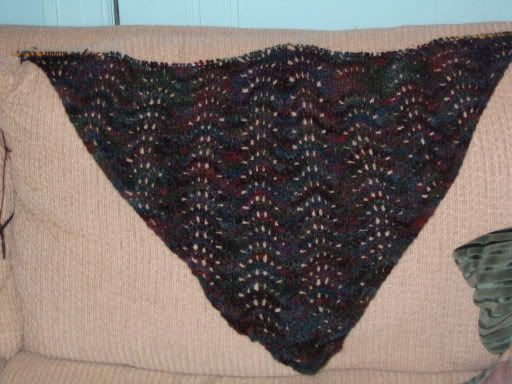 I LOVE this yarn and want to buy lots more in all their colorways - If I ever get back to Montana I am camping out at Mountain Colors.
I also picked up 2 books - A Gathering of Lace & Shawls & Scarves - the best of Knitters. I wan to knit everything in these books - I can't decide what to start next.
Once last "What's wrong with this picture":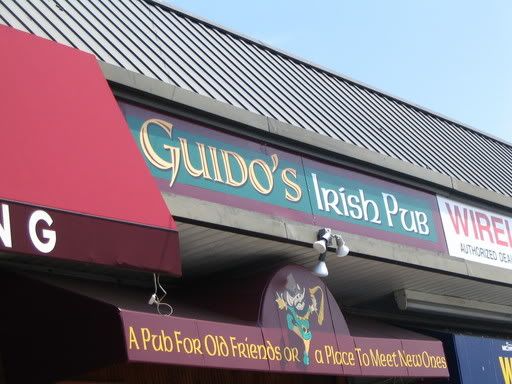 Located by the train station in Wantagh