Christmas came a little early at our house this year. We celebrate on the closest weekend that we have the boys, so this year Christmas fell on the 22nd. Friday night we drove to Brooklyn to pick up Rob & Jeff then went Christmas tree shopping. This is what we came home with: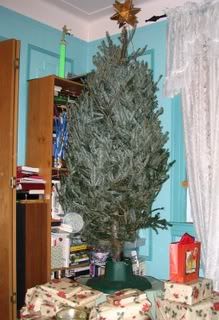 A lovely little tree. After a little time and effort, she looked like this: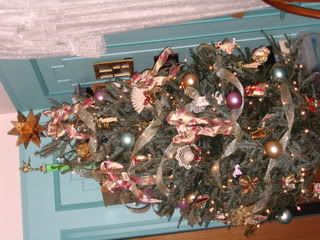 Then finally: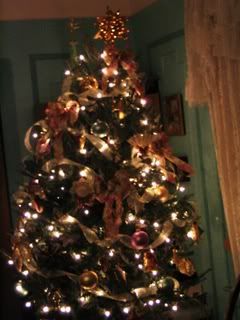 Not too bad for a last minute effort.
As you can see - we have not repainted yet, but I think this will be my last year for a mauve and aqua tree. Either way, I wanted to show you a close up of some of my favorite ornaments.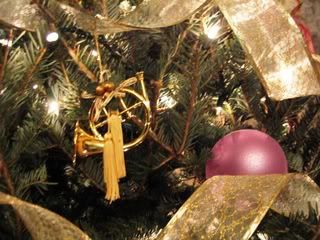 Musical instruments I bought in CVS one year - I don't know why, but I love these. There is this one, a violin and a drum.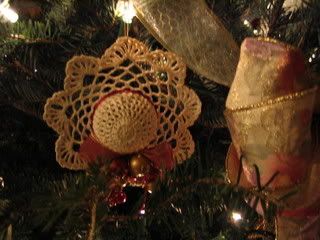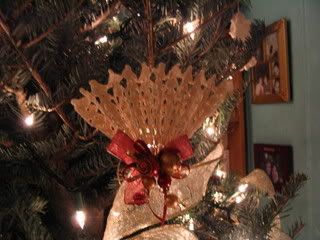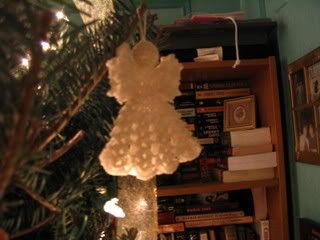 These are all crocheted ornaments - I wish I could say I made them, but I did not. I would really like to try to make some of these for next year though, might be a good, hot weather summer project.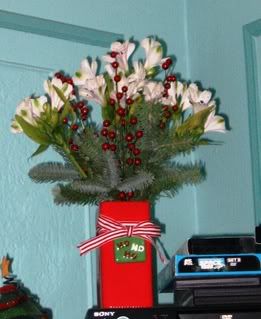 This is a lovely bouquet I received from my boss I love the berries and the vase.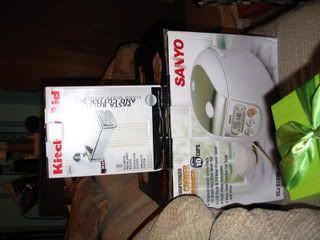 This is what I received from David and the boys - the pasta attachment for my Kitchenaid mixer and rice cooker/steamer. I can't wait to try them both out. I am on vacation the rest of the year, so I will have ample time to try them out.
For those of you still waiting to celebrate - Happy Holidays! Hope Santa treats you all well this year!