Yesterday was a great day! 2 of my Account Managers took me to lunch -
Luigi's
in New Hyde Park. It was a truly amazing meal! I want to take David there one night - they serve great Chicken Parm, so he will eat there. It was a lovely lunch, they even had a chocolate lava cake with white chocolate ice cream and a candle for me.
Last night, the LIC Knitting group had a Holiday party at Carolyn's that was great fun. We all brought food - Susan's bacon wrapped almond stuffed dates and Mia's amazing cookies were perfect bookends for Carolyn's Paella! Yum. Not much knitting was done, but fun was had by all.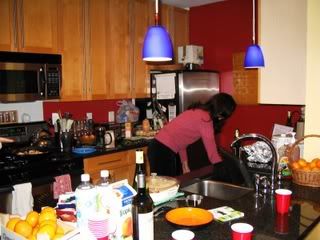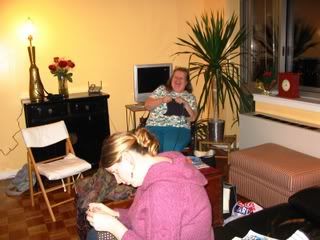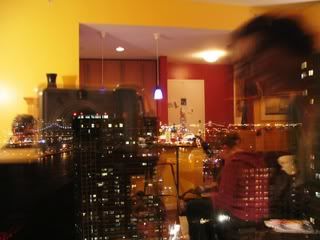 That last picture was me trying to get a shot of the view from Carolyn's window, instead I got both the view outside and the scene inside the apartment. I liked the effect.
All in all, turning 45 was not so bad.