I really hope that I don't have enough lines on my face to look map like. After all the money I spend on face creams, I would be really pissed.
Yes it is that time of the year again, just 5 more days and I will be 45. God that looks so strange. When I was younger, I never thought much beyond turning 40 and even that seemed like an eternity away: 2001, a new century - who even knew if the would be a world - what with Y2K and all. But that came and went all uneventful like and now 45 - shouldn't I have grown up by now?
Last night I got home from work and there was a box waiting for me - I thought it was an order I placed with elann, so I just moved it aside while I made supper. When I finally looked at it, I realized it wasn't from elann, but from
Sudara
! It was the finished copy of the Tatami Pattern and a thank you for being a test knitter.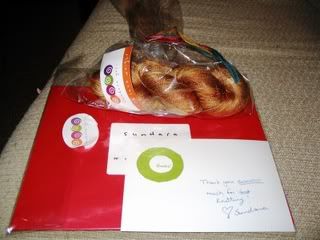 See how pretty it was wrapped! Inside the pattern looked like this: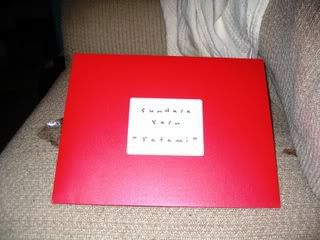 And that gorgeous hank of caramel-y goodness - Lace Weight Silk!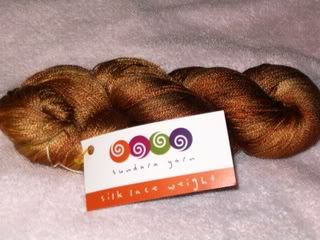 What a lovely thank you gift!
I am counting it as my first birthday present.
David asked what I wanted for my birthday, I said Jared Leto, I am not holding out much hope.