I can stop singing that now - I found my USB cord! So let there be pictures:
First up Jeff's Graduation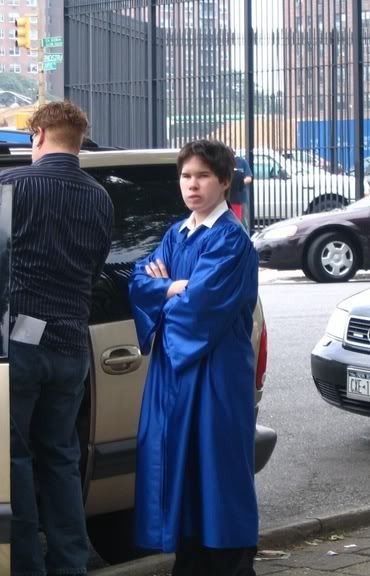 Such a cheerful child
Our Trip to Baltimore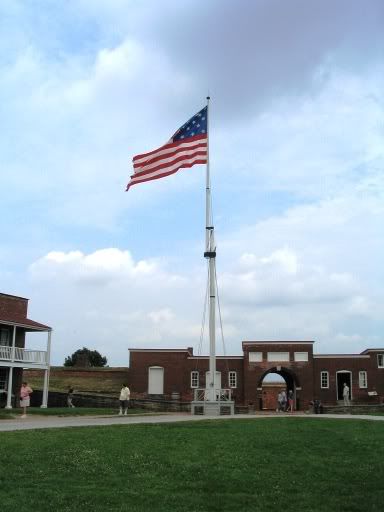 O Say can you see - Fort McHenry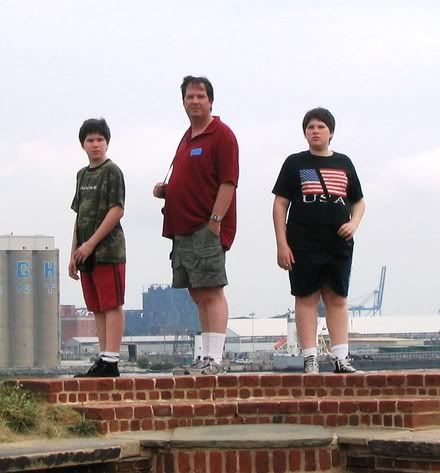 Progress on LUG

This is actually a few weeks old now - I am up to the armhole shaping will take more pictures soon
Krista tee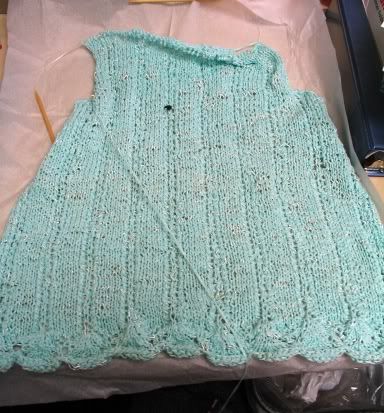 Almost finished back - should finish tonight then start the front.
And one last one cause I told him I would: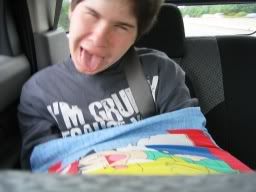 Tomorrow is my last day at work till July 18. We leave for California July 5th, but I took the whole week off - I didn't want to come in on Monday, be off Tues., then either come in or take the rest of the week. We are taking AMTRAK to Sacramento, we will be staying in Oakland, SF, Tehachapi (Trains), and Irvine - we are flying home out of Long Beach. I plan to stop at as many LYS as I can find, so if you have a recommendations leave me a comment. I haven't decided yet if I am taking my laptop yet. I am leaning towards yes, but we will see.
Time to get back to work.