I have been feeling ephemeral and insubstantial - as if I am not really here. I think it is part of the general autumnal funk. Having a rotten head cold last week didn't help me feel anymore solid, in fact the sinus medicine made me feel like I was floating and disconnected. I am feeling much more myself now.
I have lots to show - first a finished object: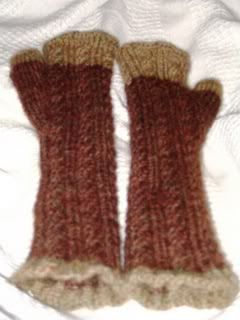 Natalya Fini
I love these - hopefully it will be cool enough to wear them soon.
Every November Marilyn, Margaret and I celebrate our birthdays by spending a girls day out. Usually we just go eat, but this year we decided to go to the Metropolitan Museum of Art. It was a great day: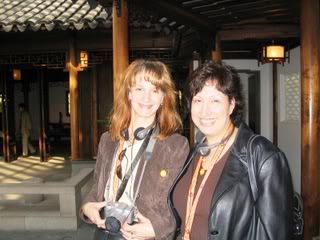 Marilyn & Margaret in the Japanese Garden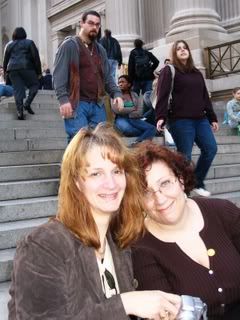 Margaret and me on the Museum steps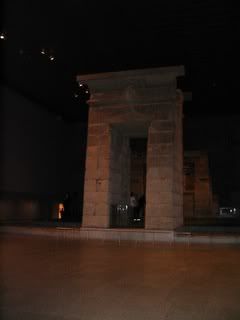 the Temple of Dendur
and the OKC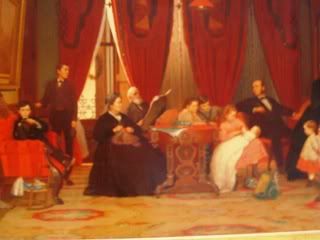 A painting of a prominent Old NY Family with a Woman Knitting
We did manage to go eat also - Cafe Grazie on 84th and Madison - the food was excellent - we even splurged on champagne cocktails.
I also managed to start this: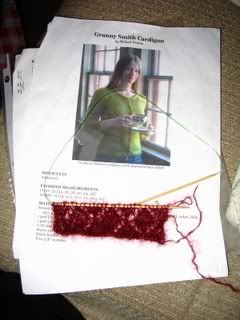 My swatch for Melissa's Grannie Smith - the pattern calls for size 2 and 3 needles, I got gauge with 2mm and 2.5mm (us size 1 and 1 1/2) - Man I gotta tighten up my knitting - this is like knitting on tooth picks!
David and the boys are camping this weekend, so I took the opportunity to do some Christmas shopping for them. Drove out to Target and B&N - picked up a few things, but I can't post them here in case anyone peeks.