I finally finished something - my SES is done! Here is a picture of it blocking: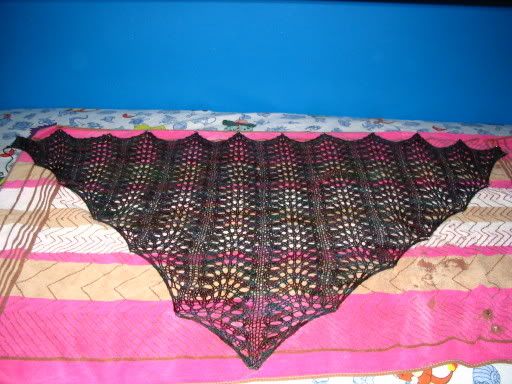 and here is a closeup: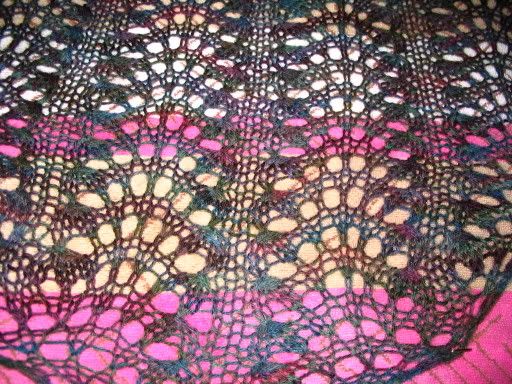 I even added beads to it, but they match the yarn so perfectly, you can't see them unless you get really really close.
I decided to finish it in a hurry after I realized that my mother had broken the yarn on this and on my mariah, I don't know why - she doesn't remember doing it, but I found the ball of yarn from mariah in her apartment today - she must have stashed it in her bag when I wasn't looking when she was here last week. I have 2 people from different Adult Day Care programs coming to assess her tmrw - I am praying she can get into one of these soon. Then I have to find out who I can call to do a PRI assessment, which is the first step to getting her into a nursing home, so she can have 24 hour attention, which she needs.
I've made some progress on my scarf exchange gift too, see: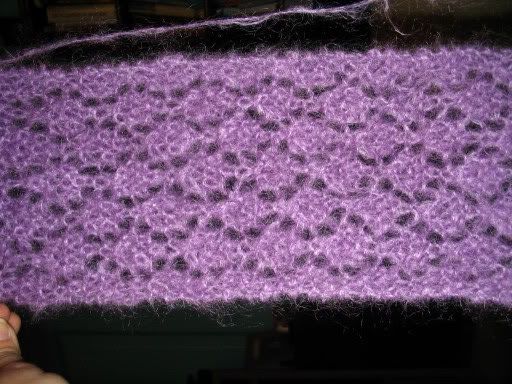 I think I am going to trim it with Jo Sharp DK wool in aubergine, I really like they way they look together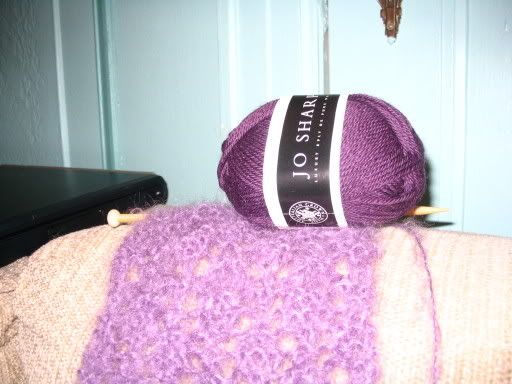 and I found a very pretty edging pattern in one of my stitch directories. I like this pattern I am using for the scarf because it is reversible, I like that it looks the same on both sides