I have made it home safely from the land of Corporate Centers, shopping malls and chain restaurants. I was able to fly standby and got into LaGuardia by 9pm last night. Here are some pictures of my room at the Hyatt - It was gorgeous: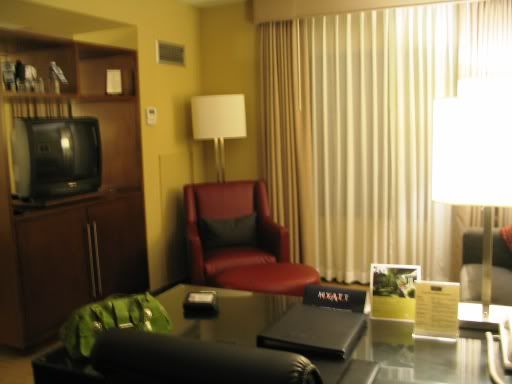 The Livingroom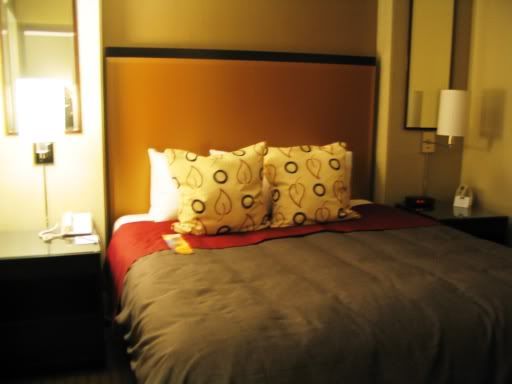 The Bedroom - I want to redo my apartment in these colors.
This morning Jeff had to be at Stuyversant HS at 8am to take the HS entrance exam so we were up
very
early this morning. I was not happy, but it turned out to be a fun day. We drove in dropped Jeff off parked the car downtown. David had to go the BSA store for stuff for the troop, so we took the Subway up to the Empire State Building to the shop there. Afterwards we walked down to South Street Seaport for lunch then went to the Strand bookstore. As we were walking back towards the car Jeff called to say he was done, so we met him on Chambers and Church. He was finished by 12:00.
A photo tour of our Day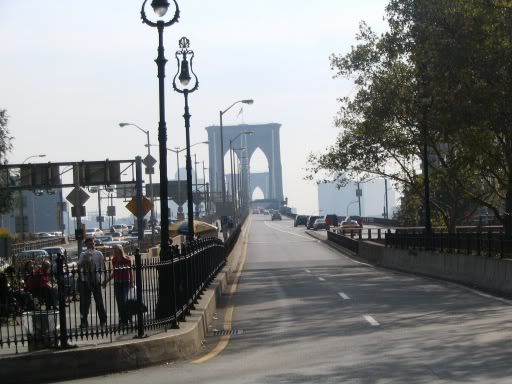 The Brooklyn Bridge from City Hall Park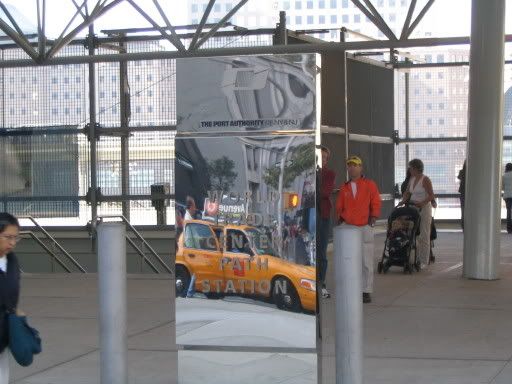 The World Trade Center PATH Station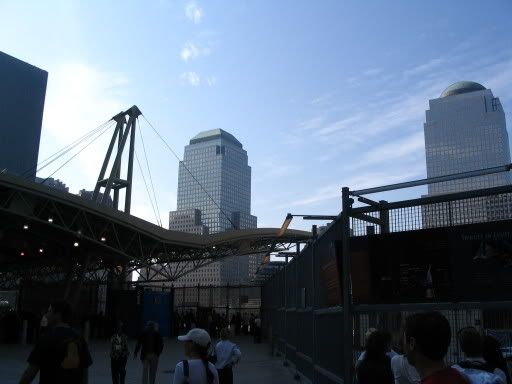 Construction at Ground Zero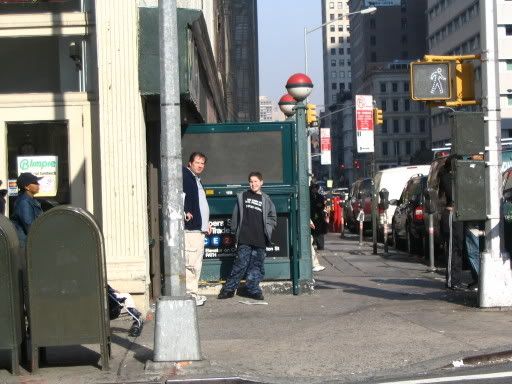 David & Jeff after the test
Tonight I am going to bed early!