While I was in Chicago last week, I received an email from
Give a Little
saying I had won a prize - I emailed them back to say thank you and send my address. Well with all the training and practice going on I forgot all about it - I never even checked to see what I had won.
When I got home from work today, there was a package for me from England! In it was this: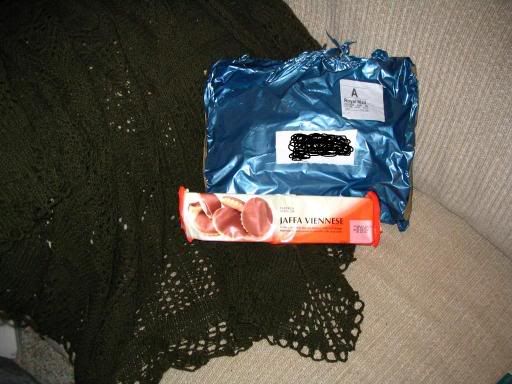 In case you can't tell - it is the Kerry Blue Shawl knit by
Poly
. This is the most amazing knitted shawl - it is absolutely lovely - I am in awe!
Here are some more pictures: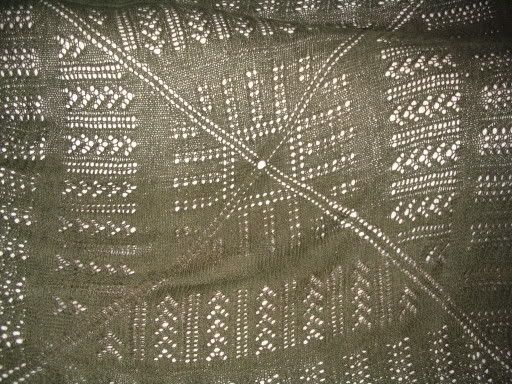 and a edge detail: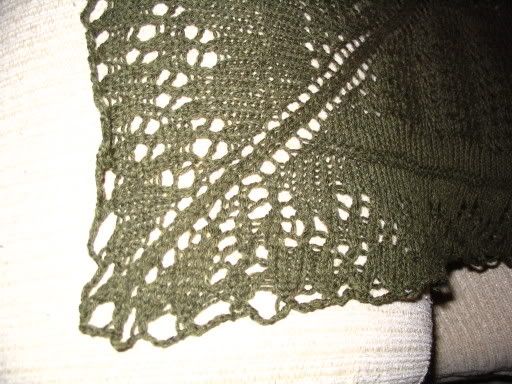 There was also a box of Marks & Spencers Viennese Biscuits - butter cookie, orange marmalade and milk chocolate - YUM!! Thank you Polly and Thank you
Margene
and
Susan
for starting Give a Little.
oh and here is an update on my angora/alpaca FBS - I am almost embarrassed to put in in the same post as Kerry Blue.