I am finally feeling human again - my doctor said I had a bad case of the "ickies" - 2 prescriptions and $75 later I started to feel better. I LOVE that cough syrup w/codeine. I slept for about 3 straight days - it was lovely - deep sleep with no dreams - usually when I am sick I have strange dreams, I once dreamt I was having a rather heated conversation with the Walrus from Alice in Wonderland. To this day I swear he was at the foot of my bed giving me a hard time about oysters.
Once I regained conscienceness I was able to finish A Good Bias, see: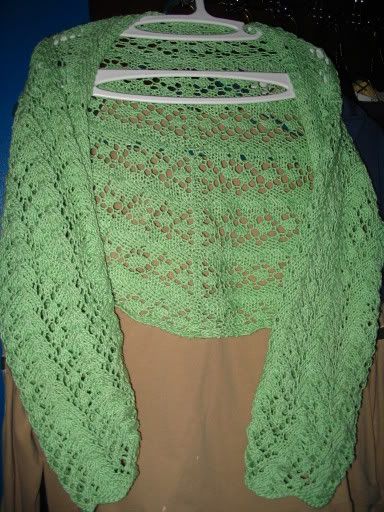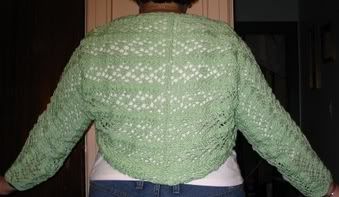 I just cast on for a shawl for a co-worker - she asked me at a weak moment and I agreed to knit one for her. It is a straight stole in trellis lace - the yarn though is wonderful - she picked the heavier wt Zypher - it is a pleasure to knit with, the silk gives it a lovely sheen. I think it will be quite beautiful when it is done.
I am trying to decide what I want to cast on for me - I have so many projects I want to knit, I can't decide what I want to do first. I think the feather and fan shawl will probably win out. I love that yarn I received from my SP and have been itching to work with it!
I am very late sending out my final SP7 package - March just flew by, what with my mother, FLA and then the ickies - it was over before I realized it. I will be sending out my reveal pkg tomorrow. I really hope my SP likes everything, I feel really bad about being so late ending it out.
I am planning on going to the LIC knit group tomorrow after work - I really enjoyed it the last time I went and I really want to make it a regular happening.