ugh - I am sick, tired and achey today. I have had a migraine and migraine hangover since Saturday - this has progressed into a head cold/sinus mess and I am feeling miserable. My boss is on vacation this week so calling in sick is not an option.
The only thing left to do is post some eye candy. Looky what came in the mail yesterday: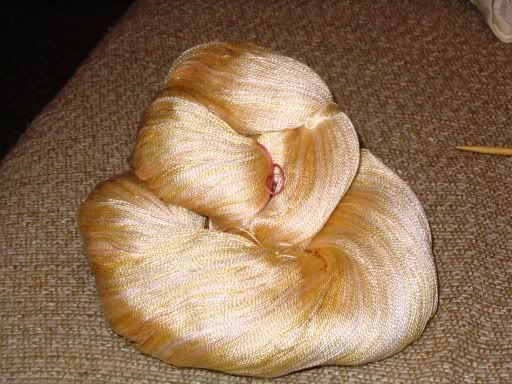 lace wt tencel/cotton from
Mystical Creations
the color is vanilla & this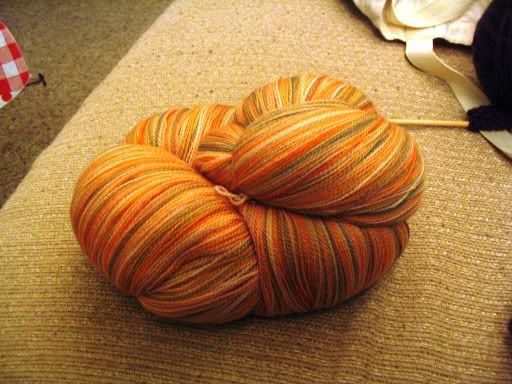 fingering wt merino also from
Mystical Creations
in peach harvest.
I feel much better just looking at them! Anyone have any suggestions for the tencel? I have never used anything this fine before or in this fiber. The wool is gorgeous - soft and warm and the colors - beautiful! I am definitely going to order from them again.
I have been reading many blogs and have seen beautiful pictures of peoples gardens (especially
Norma's
) so I thought I would post a picture of mine - it is hard work, but the rewards of gardening are so worth it: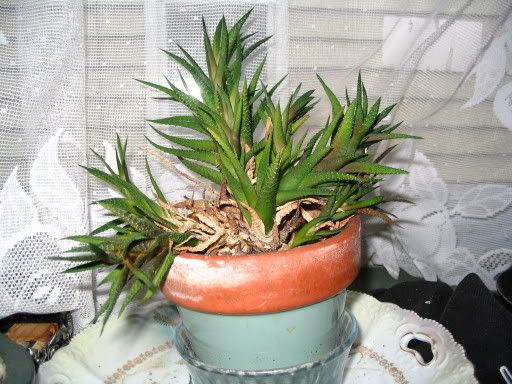 Isn't it great - the only thing I have not killed!
I also cast on for another project (surprise, surprise knitting ADD strikes again) - I am knitting
this
in
this
- here is a pic of the first few rows - I am hoping to finish this in time to wear to Rhinebeck.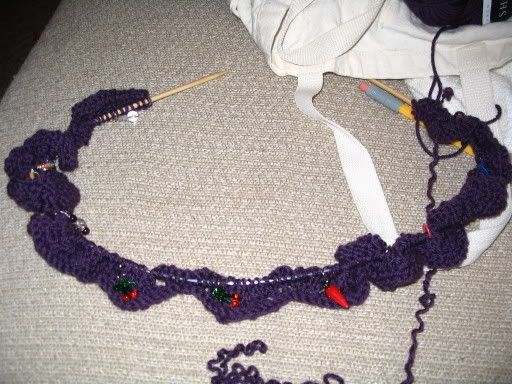 It is a simple pattern and an easily remembered stitch, minimal shaping and small pieces - if I knit every day - I am pretty sure I will have it done in time. I finished about 5 inches last night so I am almost up to the armhole shaping.
Well my head is pounding and my nose is running and my lunch is almost over - so it is back to work for me.
Later....................