Here is the happier, knitting content I promised. First here are the prizes I won last week: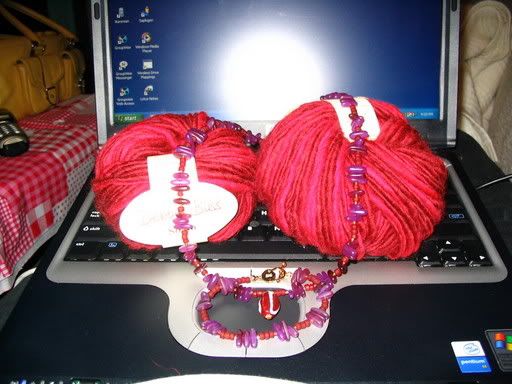 Red Soho yarn from
knitorious
and beaded necklace and bracelet from
http://minxknits.blog-city.com/
minxknits
Lace Leaf Shawl when I ran out of yarn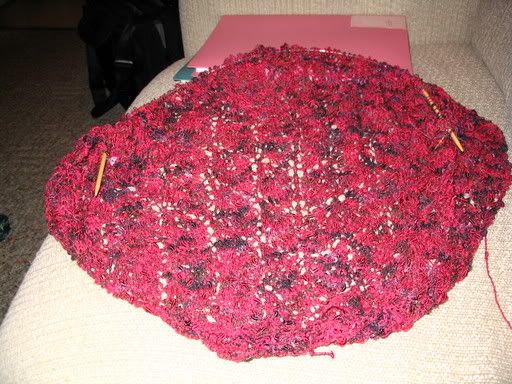 LLS after I added black cotton border unblocked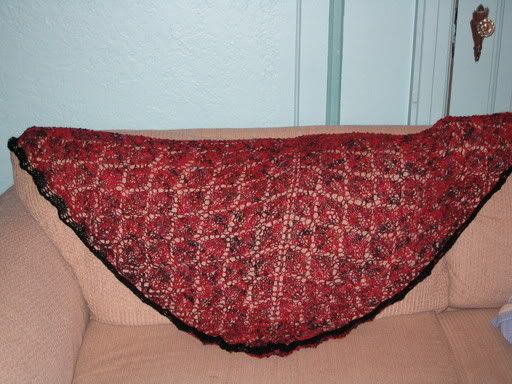 LLS blocking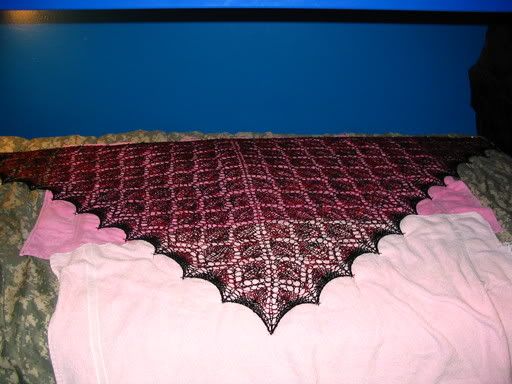 LLS detail closeup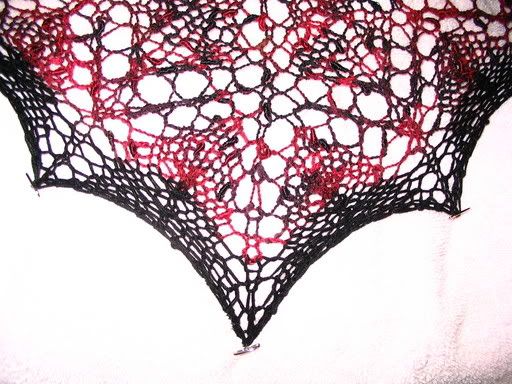 Haremail Package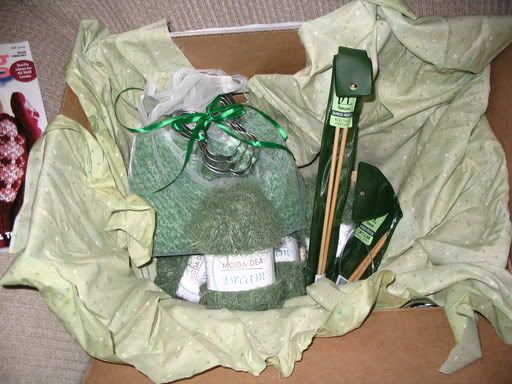 Lots of cool stuff in there. I love the bunny cookie cutters!
Now off to finish my mystery shawl and wind the catalina yarn for the next LLS - speaking of which
The Yarn Tree
, where I bought this yarn is having a sale starting this weekend - I am going to go back and buy more so I can make the larger size this time. I think I will head over there on Sunday morning, before heading over to Grand Central Station - I have a 2 day business meeting at the Stamford Marriott and I decided to take the train so I could knit lace on the trip there. Anybody know a good yarn shop in Stamford?