I hope everyone had a wonderful 4th of July. We had lots of fun in Baltimore, we left Friday morning, picked up the boys from their mother's and headed down. Man was it hot on Friday - over 93 in MD and humid. Saturday and Sunday though were really nice, sunny, warm and not so humid.
Saturday we took the boys to the
B&O Railroad Museum
- David is a major railfan - all our trips involve trains one way or another! It was really quite lovely - they had a roof collapse last winter and major renovation work was done. Here is a picture of the Round House all decorated for the 4th: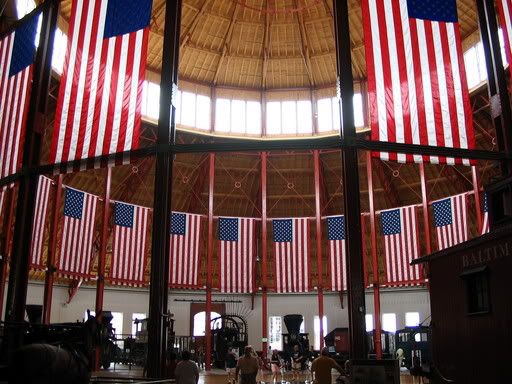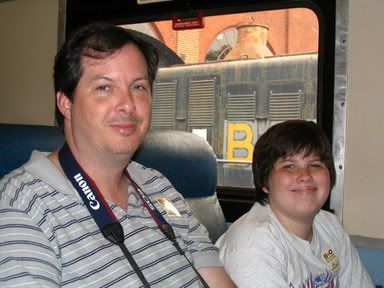 and a few pictures of the family: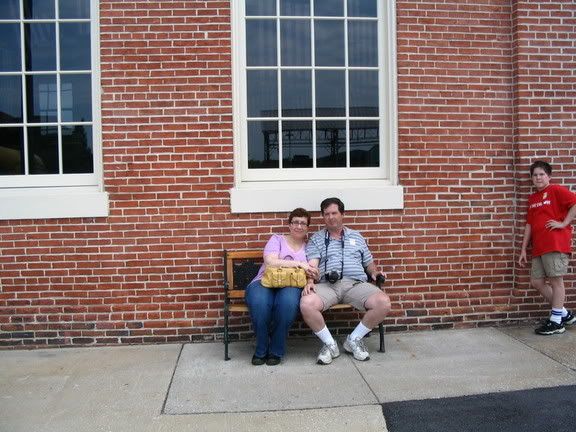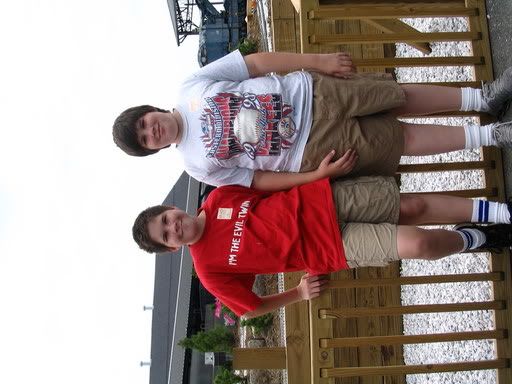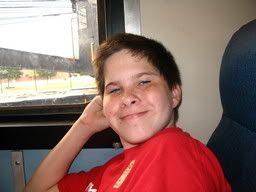 Here are a few pictures of David's father's house: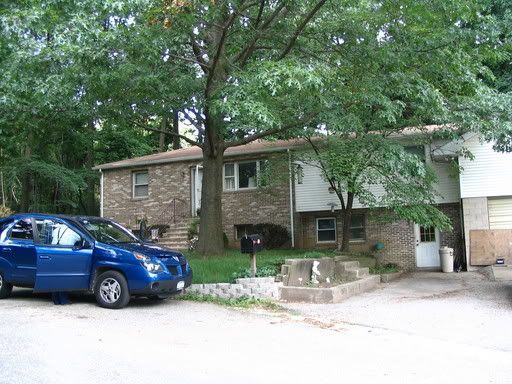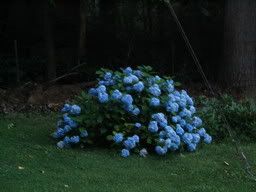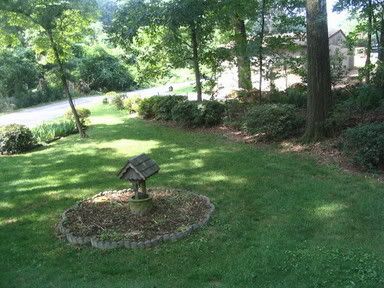 I love staying there - even though we are right outside of Baltimore - it feels almost rural and very peaceful.
We returned home on Sunday - David had to work yesterday. I spent all day catching up on my emails and reading blog lines. I was surprised to find I had won 2 blog contests! 2 balls of red Debbie Bliss Soho from
knitorious
and a beady prize from
MinxKnits
for correctly guessing her necklace was beaded butterfly wings. When I saw it - it reminded me of the
Butterfly Museum
in Key West.
I also finished reading
Every Which Way But Dead
by Kim Harrison. It is the 3rd book in the series and I have really enjoyed them all. If you like SciFi/Fantasy you should check them out!