Not much to post about so I'm going for the picture being worth 1000 words. Here is a picture of the Simply Elegant Shawl from Heartstrings: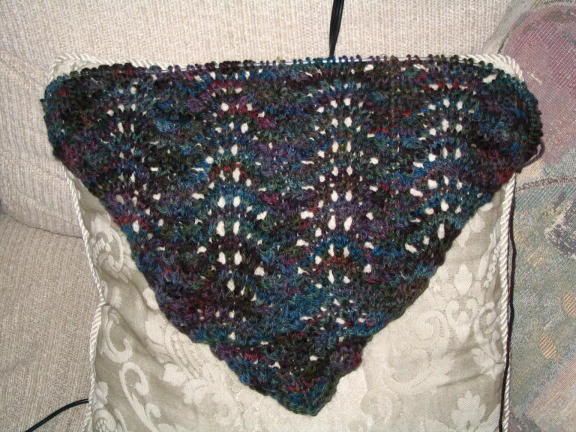 I am using one sk. of mountain colors weavers wool in wilderness - I will just keep knitting till I run out of yarn. This yarn is lovely to work with and the colors are amazing.
Here is picture of the fabulous purple stole I received from my crochetville secret pal Tandi (quirkyvirgo)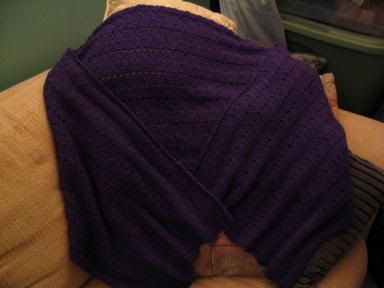 Isn't it beautiful, and so soft! This is a shot of the rest if the goodies in my reveal package:
Thank you Tandi - I love everything!
And lastly here is a picture of the scarf I am making for
Celia's
scarf exchange: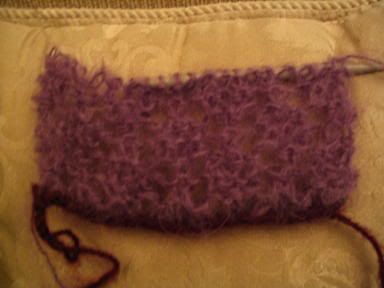 I had one sk. of Halcyon Yarn's victorian brushed mohair that I received from
clothesknit
for my coming in 2nd in her FBS contest. I used a provisional cast on because I wasn't sure how long one skein would go, so this way I can add a border if I need more length. I am using
this
pattern - I thought it was lacy yet not too busy for the yarn.