My yarn from Sundara came today: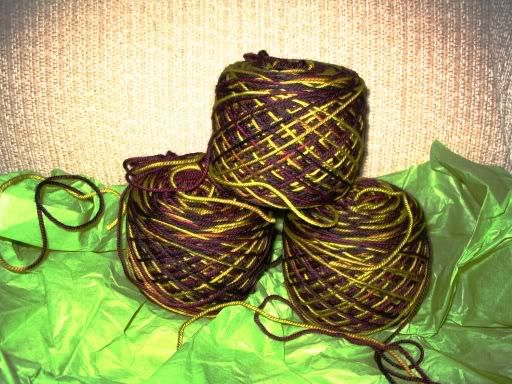 Isn't it lovely - the
color
reminds me of a bowl of
fresh figs
. The color is the picture is a little too bright the yarn is actually much subtler in person. This yarn is so soft and cushy and knits like a dream, I am knitting the swatch now and will post pictures shortly.
On another note - I have joined the
International Scarf Exchange 3
- I was a part of both 1 and 2 - the first time I received a lovely loopy scarf in red/black Point 5, # 2 flaked on me and I never received anything, I should have let the organizers know, but I heard from her and she told me she was sending it late so I didn't say anything, but never got the scarf either. I had fun making the scarf for my partner - it was in elann's baby cashmere and I was really pleased with how it turned out. I enjoyed being part of the exchange and that's all that matters, so I signed up for round three.
Tomorrow I will be in Hartford all day, I am hoping I get back to the city by 6 - it is a 2 hour drive from my home to Hartford. I want to get home and work on my new yarn - I want to get it set up before I leave for NJ next week. A whole week at the Doubletree hotel and conference center - oh joy! At least I will have something gorgeous to work on at night!