Don't know what I look like.
Cut it all off again - short, cool & comfortable - I will never have the long flowing locks of my dreams - you know fairy princess hair - instead I am a pixie or at least I have pixie hair - wish I had the pixie dust too.
I left work a little early today - my allergies have been making me crazy this week and I just felt like crap - when I got home though, this was waiting for me: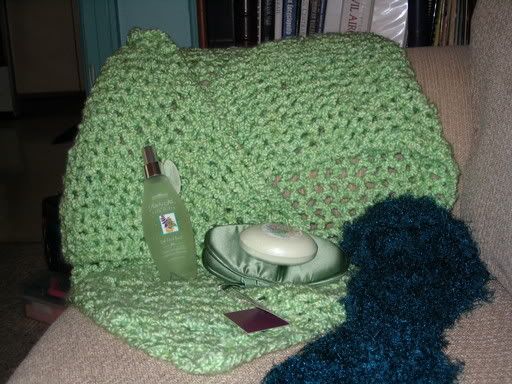 From my Crochetville SP - a shawl to keep the a/c at work off my neck(my favorite shade of green for the summer), a fuzzy scarf in a gorgeous dark teal, cool citrus basil cologne & soap and a silk bath mitt - definitely made me feel better! Thank you Secret Pal!
I finally finished the first clue to the Mystery Stole: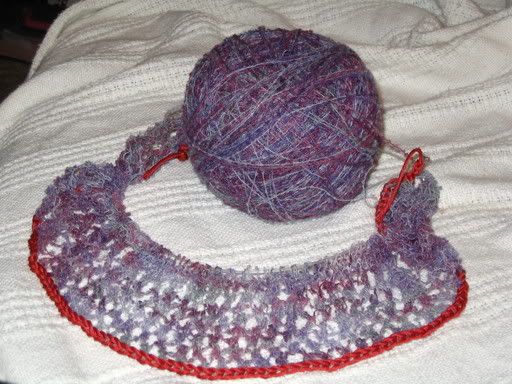 Tomorrow clue #2 will be posted - I am meeting another
KALer
tomorrow night at FH B&N - I am looking forward to that - I rarely get to meet other knitters around here.
Lace Leaf progress report: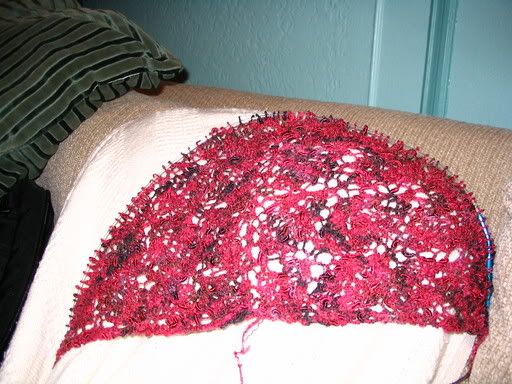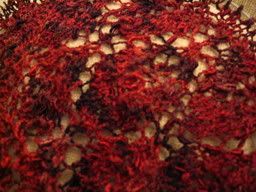 close up detail.
I think it is looking pretty good.
I made something special for my SP but I can't post any pics cause I don't know if she reads my blog - all I can say is it is really cool and I will be making more of these soon!
gotta run - I have some sewing to do for the kidlets.