That only stupid people are breeding - and their offspring all work with me. Ok maybe not all of them - but a good number.
I am so tired off asking people to pay attention and send me the information I am asking for -
I had a lousy day today and I am staying home tonight and vegging. I had a great weekend, but since I got back to work I have been really cranky and irritated.
David surprised me with a get away weekend - he wouldn't tell me where we were going, just to pack a bag and bring walking shoes. We left Saturday morning after dropping the boys off.
This is where we went: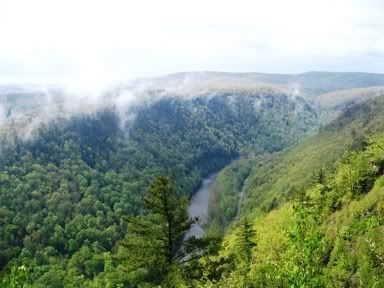 Also known as the Grand Canyon of Pennsylvania - he had planned on spending the weekend hiking the trails, but everything was waterlogged. The scenery was really pretty though -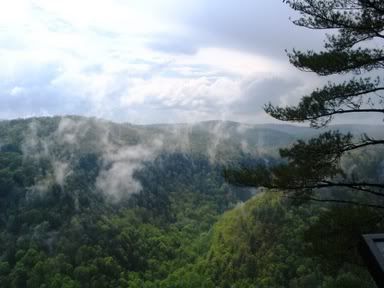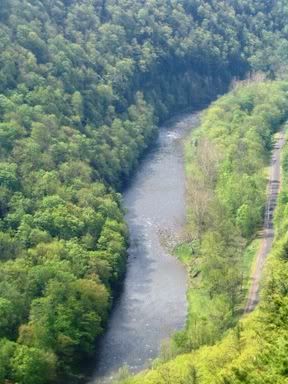 Since hiking was not an option we decided to drive up to Binghamton, we drove around looking for trains (he was driving after all) and spent the night at a Comfort Inn then took the scenic drive home on Sunday. It really was a fun trip!