Last night when I got home from work, I had a lovely surprise waiting for me - my reveal pkg form my SP7 - the lovely Lisa from
Knitti-me
. Look at all the wondrous goodies I received: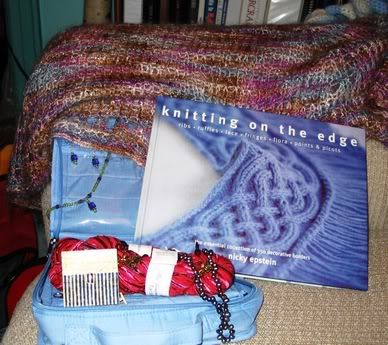 close ups: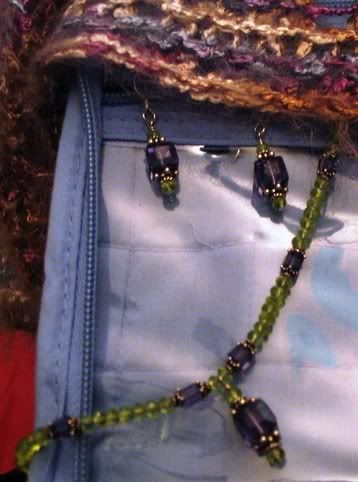 I love this set!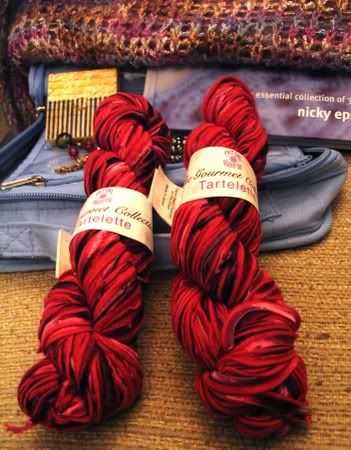 so pretty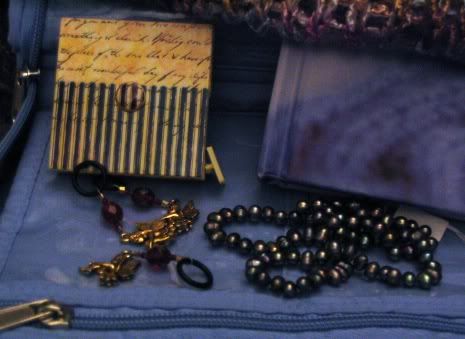 fairy stitchmarkers!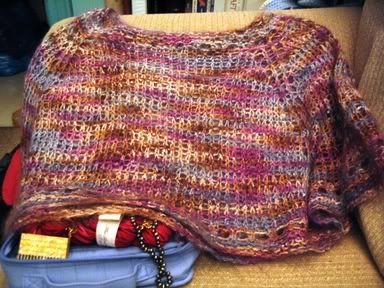 isn't this gorgeous?!
Thank you Lisa - I love love love everything!
I have gotten a lot done on the black stole, I joined the 4th of 6 cones Tuesday at SnB - I really like the way it looks: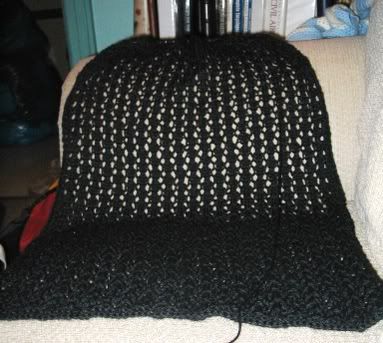 Hopefully I can finish it in the next week - I really want to cast on that KSH and start Melissa's cardigan. It looks like a rainy weekend so I should be able to get a lot done.