I have just been overwhelmed at work and too tired when I get home to do any blogging or even any knitting. I am drowning in a sea of unread bloglines and I apologize to my SP's and fellow RAOK'ers for being AWOL lately.
First to my SP4 who sent me the Amazon GC - I received the Scarf Style book this weekend and I am loving it - thank you so much for the GC!
Tonight I had lots of mail waiting for me when I came home - a RAOK card from Sedie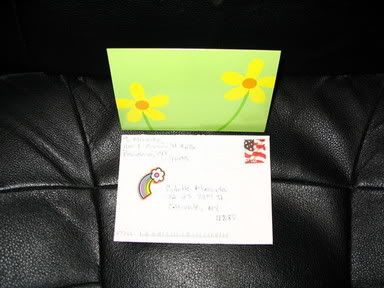 buttons from my crochetville button swap buddy - I love these!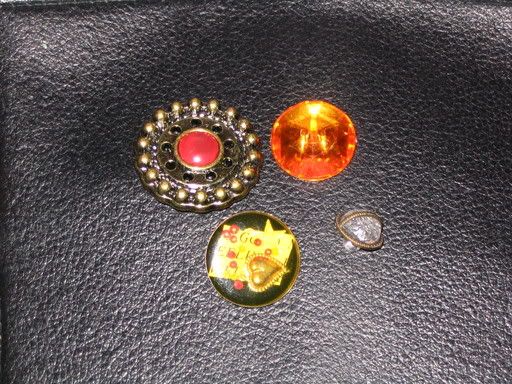 a fun package from my other secret pal -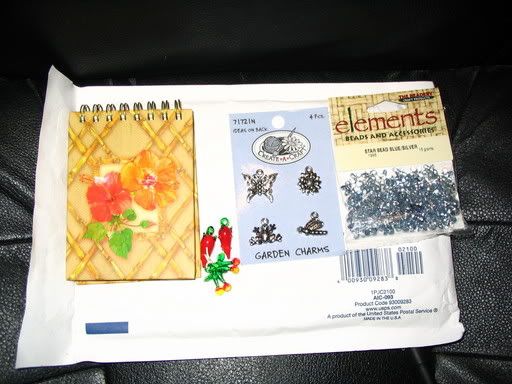 I don't know if you can see, but there are 2 little glass cherries and glass carrots that will make great stitch markers.
And finally - I did get some crocheting done this weekend - I finished the first scarf for my scarf swap buddy: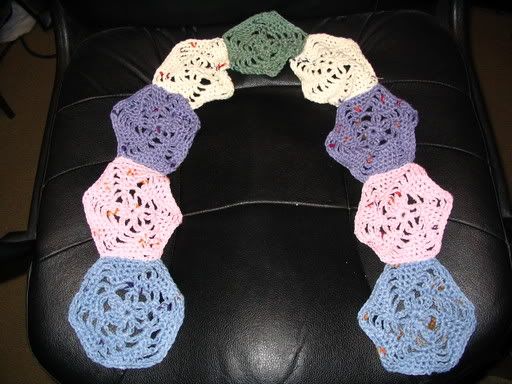 It is a worsted wt cotton yarn I picked up at smiley's - I am rather pleased how it turned out. I found another pattern in the scarf style book that I will be making her too.
I hope to sit and work on my Bias tonight - if I don't fall asleep in front of the TV again.
Oh yeah - I stole this from
Trixie:
You May Be a Bit Borderline ...



Your mood swings make a roller coaster look tame!

When you're up, you're a little bit crazy...

And when you're down, your whole world is crashing

Scary thing is, these moods can change by the minute!
Scary how accurate this is! Just ask David.