Clever title, huh?
I have promised to be a better blogger and post more, so here I am, posting. I still haven't done anymore knitting, but I picked out some wonderful buttons for the button swap - when I decide who is getting what I will post pics.
Since I have no knitting pics - I thought I would show you my new office, or at least the window in my office: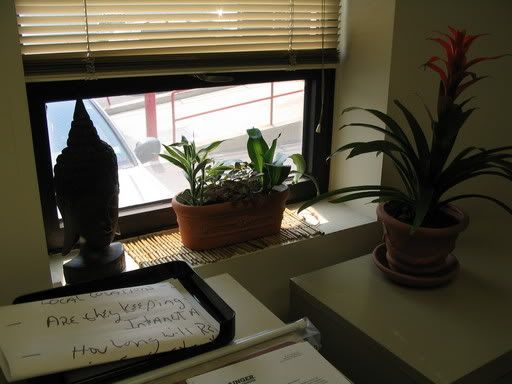 I have a lovely view of the parking lot.
On my bulletin board, I have this to perk me up when I am feeling low: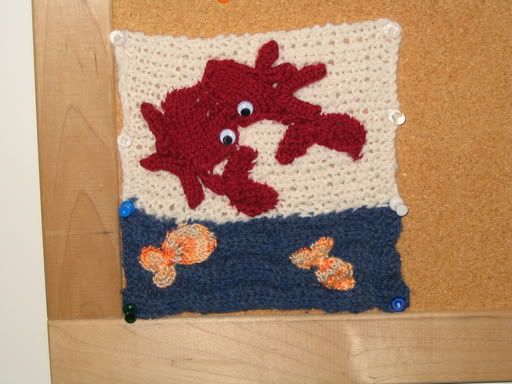 I really love this - I have to thank Angela again for it - He always makes me smile! (and Angela, if you are reading this - I still have your squares - I messed up at the PO but will be sending them to you this weekend, plus some other goodies to make up for my rudeness taking so long to mail them out!)
I got an email yesterday from someone on the SnB NYC yahoo group - she was trying to match a crochet stitch from a sweater she had. This is the stitch she was looking for: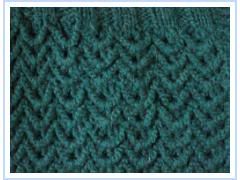 and this is the stitch I found in a stitch directory: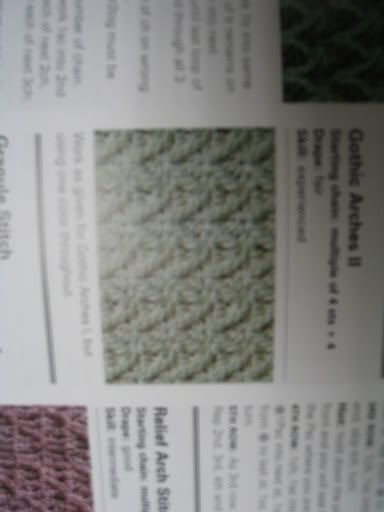 It's hard to tell from the pic - but I think this is it. I don't really like how the directions are written - I tried following them last night and had to frog a few times but it is a really pretty stitch - called the Gothic Arch. What do you think?