When I woke up Friday morning - this is the site that greeted me: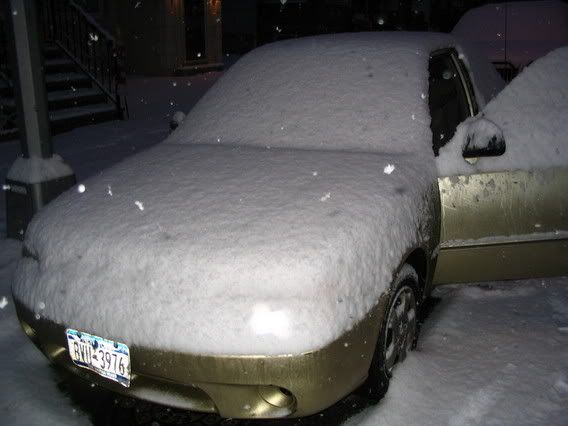 fortunately by noon all the snow was gone, though Friday night was icy - all that melted snow froze and the sidewalks were slippery.
Friday night was David's Christmas Party - this year it was at The Times Square Brewery. We had a great time , though it was really crowded. The party was on the mezzanine - there were comfy chairs and sofas all around. Since it was a brewery I had a few beers before dinner - which by the way was excellent, beef, smashed potatoes and garlicky sauteed spinach! After dinner I tried a Key Lime Martini - yummy. The NYPD can though a good party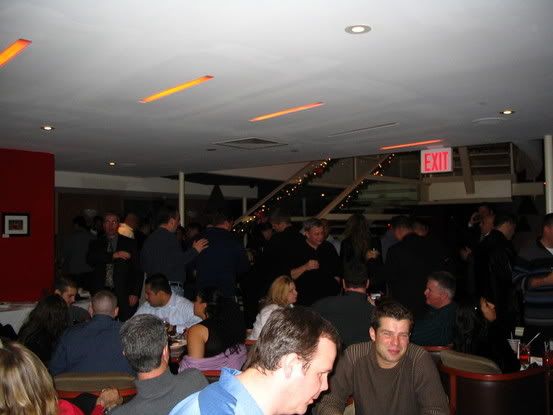 The crowd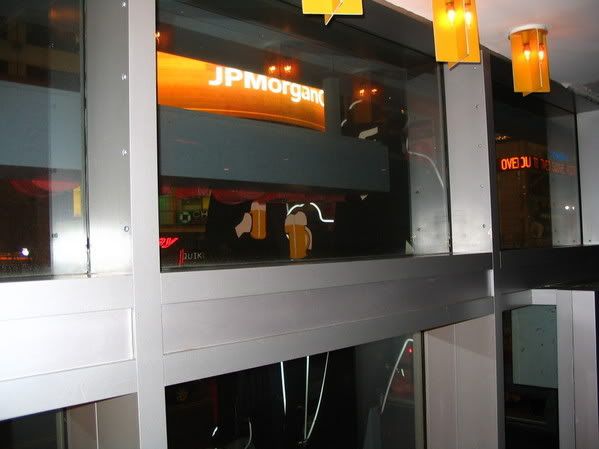 the view of Times Square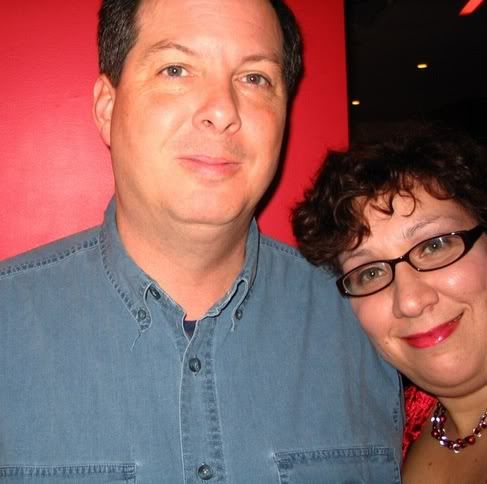 me and David
Saturday, though I woke up feeling lousy. I had gotten my period and was crampy, achy and had an upset stomach, all I wanted to do was stay in bed, but David and I had to finish the boys Christmas shopping. I bought each of them new sleeping bags and some BSA stocking stuffers. I also picked up some snap swivels to make bracelets - I found the instructions on line. I have been making lots of jewelry lately - I love being able to design and create something in an evening - I love knitting, but I am sloooooww, so it takes me forever to finish any project - with beads - it is almost instant gratification!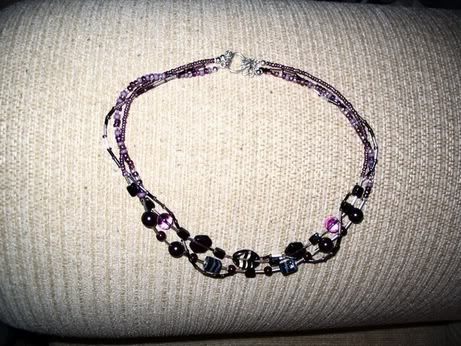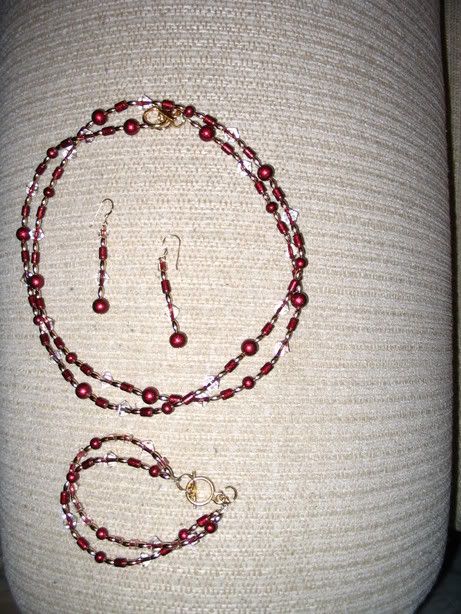 I made both of these in 2 evenings - I wore the red set Friday night.
I bought more supplies at AC Moore and also placed an order with Firemountain for some lovely Czech glass beads, so you will be seeing a lot more jewelry here. I wanted to do some knitting last night but I was so tired I ended up falling asleep during the Hockey game - missed the OT.
Today I am feeling lazy and I am not sure I am going to do anything of value. I must go to my mothers to get her ready for the week, get her laundry and what not - but after that I am not doing anything.