Well we finally got snow this winter - here is the view from my front door: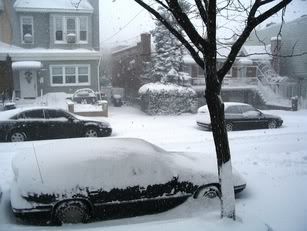 I saw a pair of earrings in Lucky magazine that I loved, so I decided to try to make something similar - what do you think?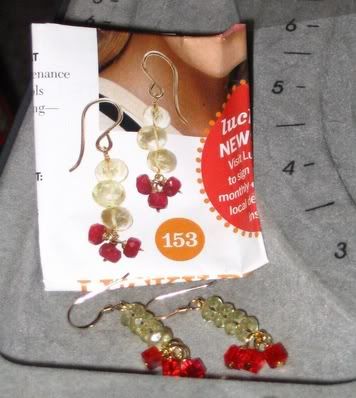 this is a better picture (ignore my thumb - I need a manicure)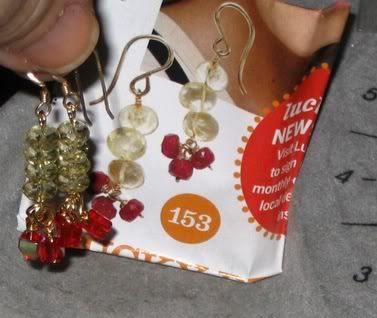 I bought enough beads to make a necklace too. I want to see if I can find some material with similar colors to make a nice summer dress - something with a vintage print - I know what I want I just have to see if I can find it.