I came home today from a long and stress-filled day at work and found a box in my mail - it was a box o'goodies from my SP: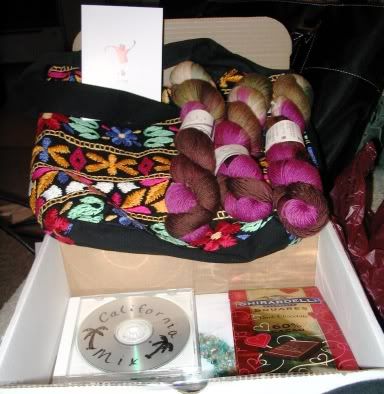 Filled to the brim with wondrous delights - 3 skeins of Lorna's Laces is a beautiful magenta/olive/rust colorway called Vera, Ghiradelli dark chocolate squares, a
CD of California
Music, Tangerine lip balm, a Bead Soup
bracelet kit
from
Earth Faire
and a really cool black embroidered bag. Everything was perfect - I couldn't have picked out anything better myself!
I also received the second mixed CD from the music swap: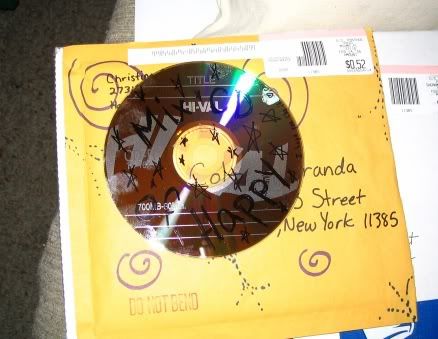 appropriately called Mixed CD of Happy - it is full of fun upbeat songs - me likes:-)
Tonight we celebrated the boys birthday (it was on Valentine's Day) went to Pizza Hut for dinner then came home and had ice cream cake: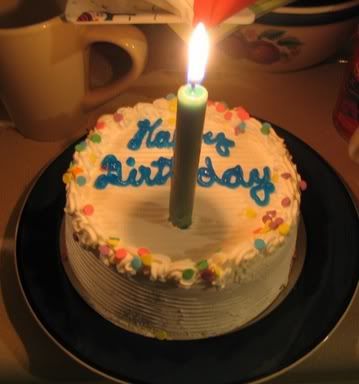 at least David and the boys did - I had a piece of dark chocolate - so good!
Here are D and the b's watching Hot Shots and eating cake: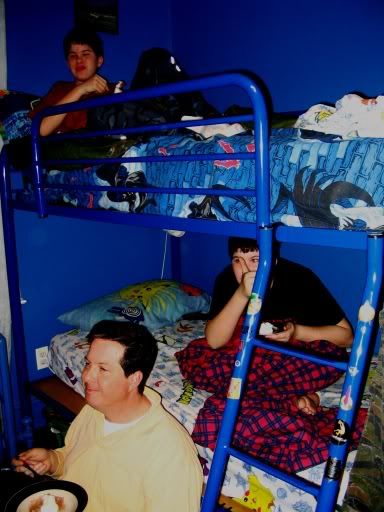 I think my next project will be this new yarn - a small shawl - maybe another FBS - I love that pattern - we will see.