which means
Maryland Sheep & Wool
is tomorrow!! I am really looking forward to this. Of course I made a bone head mistake and forgot to reschedule a recurring payment so I have a little less money than planned, but I can live with that. I will post tons of pictures Sunday!
But right now I have pictures - look at these lovely buttons I got from Elizabeth in the Crochetville button swap: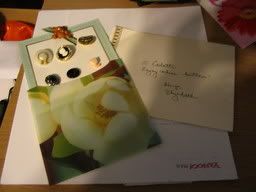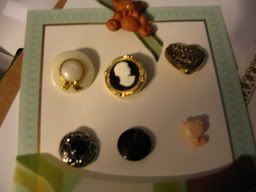 I think they are wonderful - I have to plan something special for each of them.
This also came today - my scarves from Jessie (TurtleCrochet) at crochetville: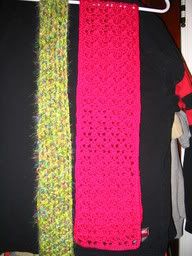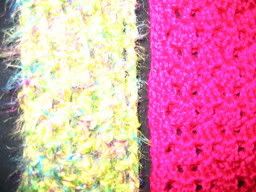 The colors are so vibrant - I love them!
The only thing I didn't get was the
totebag
I ordered - oh well - it will come in handy when I get home with my goodies.
See ya Sunday...................