The Fiber Trends Lace Leaf shawl in the hand-dyed rayon blend from MS&W - I am knitting this for the KnitRed KAL: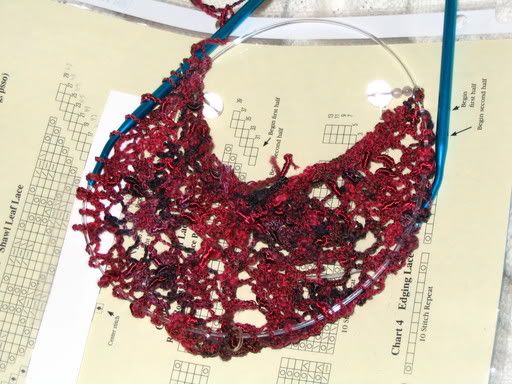 The quick fuzzy capelet I made from my crochetville SP package: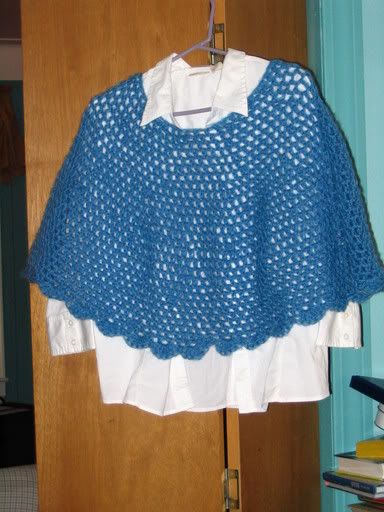 It is Lionbrand Town and Country poncho - finished it in an afternoon! Wore it to my meeting the next day - it was perfect for keeping my back and shoulders warm.
Later....