I just wanted to post thank you to my Secret Pal's. I received my reveal packages from both my Crochetville and SP4 Pals.
First up this is what came from Pam (yarnmistress) at Crochetville: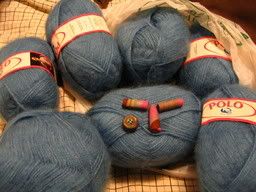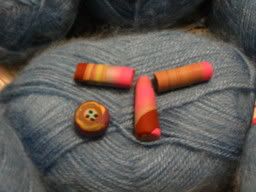 The beads are hand made and I can't wait to make a necklace out of them!
This is what my SP4 ,
Teresa
sent me from Germany: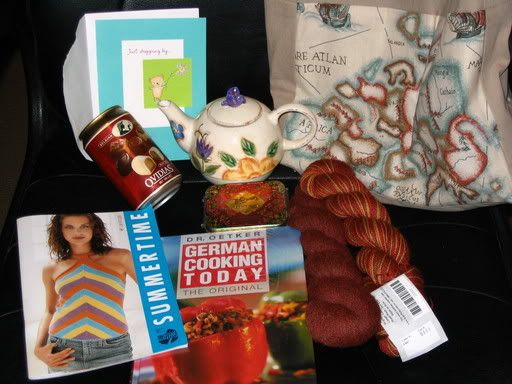 There is Belgian Chocolate in a can, 2 skiens of lace wt yarn from knit picks - heavenly! - a tea pot, a German cookbook, a patternbook with gorgeous summer tops (in German - any one know a good translator?) the best tote, that she made herself out of really cool map print material and a pretty metal tin with chocolates (the chocolates are gone - the tin is holding stitch markers now)
I really loved everything I received from both my SP and had a lot of fun participating - can't wait to start the next one.