You have probably had your fill of MS&W stuff by now but I promised pictures and here they are:
shorn sheep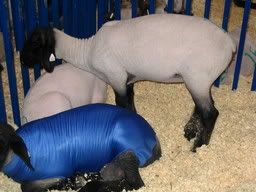 My cache - there's not much, but what there is is choice!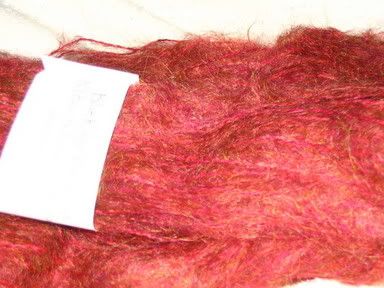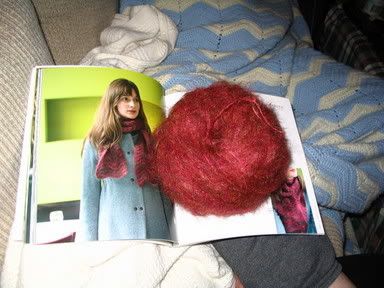 brushed mohair that will become the feather and fan scarf in Scarf Style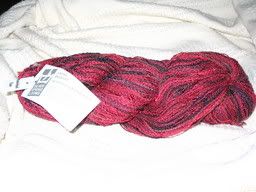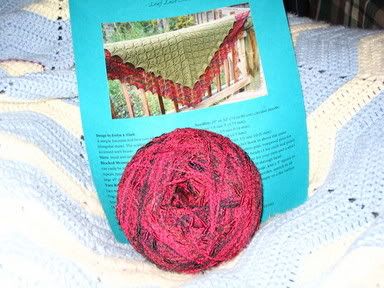 Rayon blend for the falling leaves shawl that I am making for the
KnitRed KAL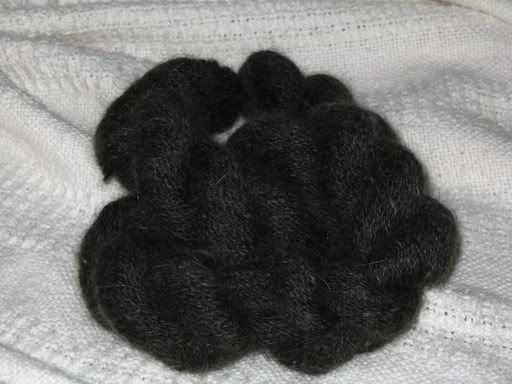 The most heavenly angora/alpaca from The Wool Merchant - this stuff is soo soft - I think I am going to make another FBS with it.
Bloggers: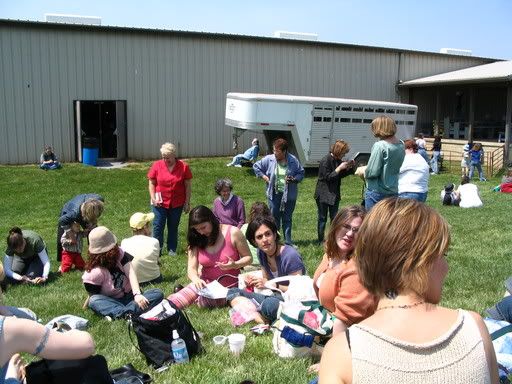 Can you name that blogger?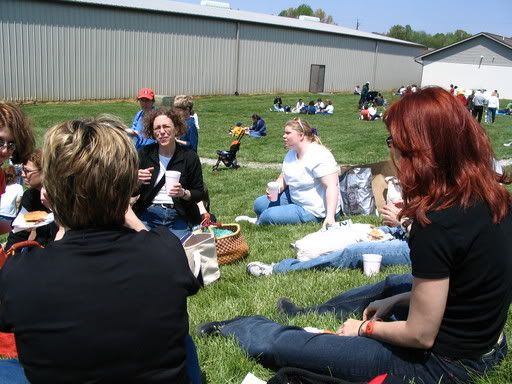 The back of
Norma
and
Sils
' heads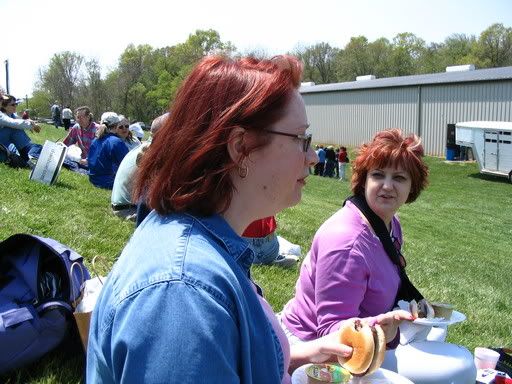 Beth
&
Rebecca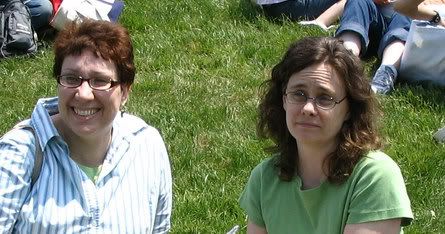 The Harlot and I
I had a wonderful time and now I can't wait for Rhinebeck!