Finally Friday! I am really looking foward to this long weekend. David's birthday is Sunday, so we are going out to dinner and I promised him a cake. I am going to do nothing but knit, crochet and bake a cake.
Started this pattern last night from Chicknits: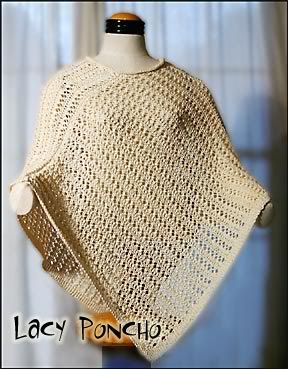 in this yarn:
Peace Fleece "DK" sport Yarn in seamoss
I also ordered the Kensington Poncho from Threadbear today - I will have ponchos this fall!