I have a wonderful Secret Pal! This morning she dropped me a note to day hi and gave me this haiku:
Autumn leaves that fall
Will hook you and keep you safe
All wrapped up in one
Cool huh? She said it is a hint about goodies to come.
I made up a list of the projects I want to finish in the 1st 1/2 of 2005:
FBS
Mariah
Must Have Cardigan
Crochetville Shawl Swap (my own design)
Bella Paquita
- If you have not checked out
Marnie's
designs - they are awesome
Flueri
- new
crochetme
pattern - I
need
this bag for the Spring!
Clapotis

That should keep me busy till Spring. I did another pattern repeat on the FBS - I am happy.
My needles didn't come yesterday, so no work on Mariah, ditto on the beads and shawl.
I was feeling really lousy last night - my back was giving me hell (I really need a massage and a new chiropractor) so it was on with the Tiger Balm patch and the Tylenol PM and bed by 9:40, so I did not get as much done as I would have liked.
I need to pick up 2 more things for my SP's Valentine's gift then it is off in the mail.
Later.....
It is now later so - I updated the list to include capotis because this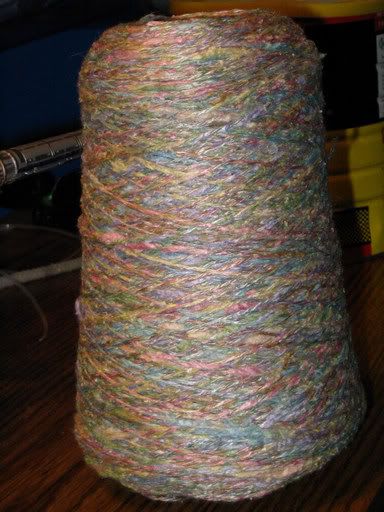 came in the mail today - it is 81% Rayon and 19% Silk and looks just yummy, perfect for a spring version of the imfamous french madame! Bought from Walnut Creek Farms on ebay and a steal at $15 for the spool (~788 yards)
My beads also arrived,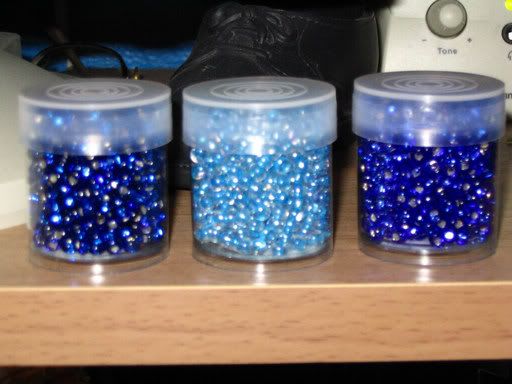 so I will be crocheting tonight - I want to try them all and see what I like, maybe a combination of 2 or all three.
And, even though my needles did not come and I cant actually work on this, I leave you with a picture of the yarn for Mariah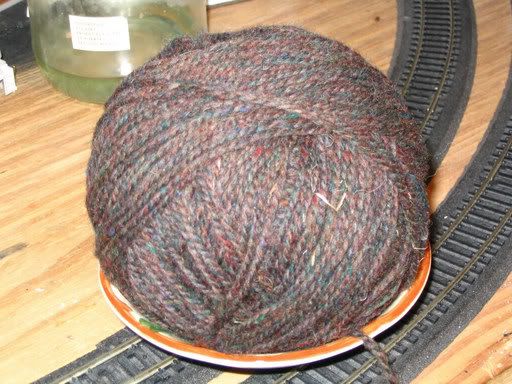 Isn't it really the color of a live lobster?