Another fun weekend here at knitwitch. Yesterday David, the boys and I drove up to Conn. to the Submarine Museum in Groton.

We had a lovely day just riding around. I took a picture of this bridge 'cause I thought is was cool: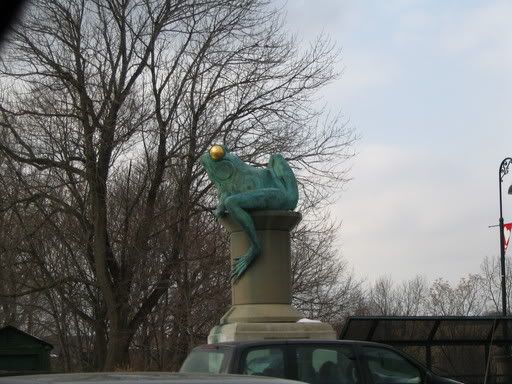 I brought the cape pattern from Lionbrand - It was the hands down favorite. Very, very easy pattern to make, I will post pics when I have a little bit more done.
Today I went to Michael's - I have a $25 gift cert. It turns out I don't have enough yarn to finish the shawl I was making for my Crochetville swap partner so I had to pick out something else. The yarn I was using is from Elann and there is none left so a change was necessary. I bought some yarn I think will be perfect for my swap buddy. I also bought some more beading supplies. I cut out a 40% coupon and bought myself this:
It is a beading board, I also bought more beads to make this:
- it is for a fellow RAOK'r - I will be mailing it out tmrw.
Tonight it is crocheting with Oscar. I haven't seen any of the nominated movies - can't tell you what the last movie I saw was, but I love looking at the clothes and jewelry - that is the best part.