When I got home tonight the mailman had once again dropped off a goody package from my Crochetville Secret Pal: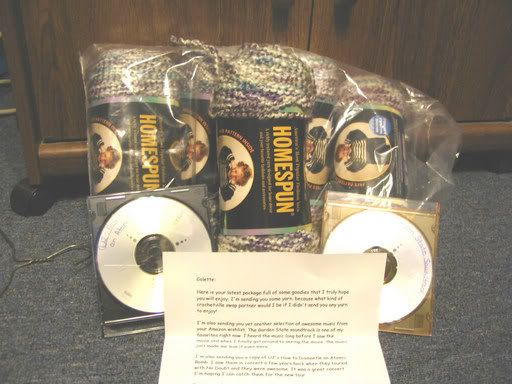 5 skeins of homespun in Tudor a very pretty purple/teal/green/cream combo, 2 more CD's: How to Dismantle an Atomic Bomb and the Garden State soundtrack. I am downloading the music as I type. Secret Pal you are amazing!!
I went looking and found 2 patterns that I like for this yarn: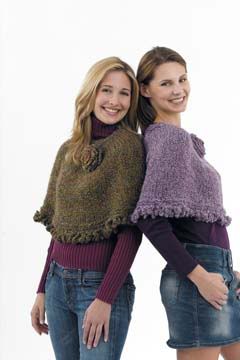 or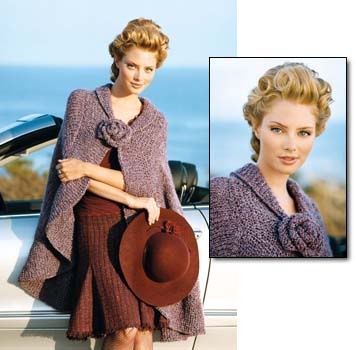 What do you think?