As I said FBS is finished, and here are the pictures to prove it:
Off the needles -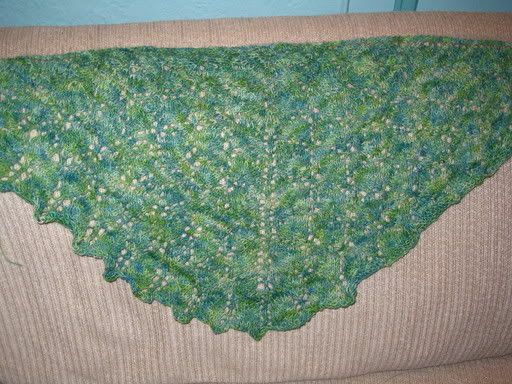 Blocking -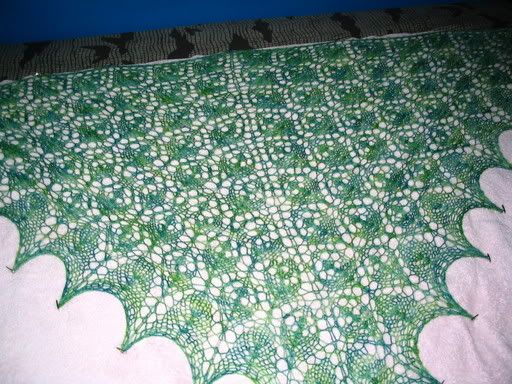 There is a slight wonkiness on one side - I knit and unknit about 100 times - fortunately the variegated yarn camoflauges it pretty well. I am a little disapointed that I didn't fix it, but by the time I realized that I hadn't fixed it - I couldn't bring myself to frog the whole thing and start over. It is for me and I will love it and I will definitely make this pattern again - this time without the wonkiness,
From my Crochetville swap buddy Andrea, I received this gorgeous poncho and hat:
Isn't it lovely? I am wearing it to brunch tomorrow so I will try to get a picture of it on.
Here is a picture of a really large flower pin I made from Bernat Galaxy:
.
Oh and check out the side bar - I joined a really cool exchange -
Operation Haremail
!