I couldn't post yesterday, blogger/my computer wouldn't let me. I am hoping this will go through now. Last night I had lots of goodies waiting for me. First, a RAOK from
Deb
: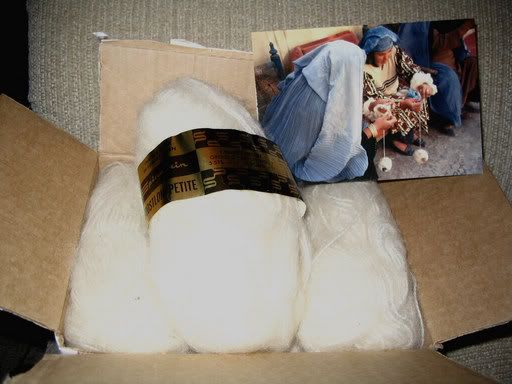 I see another shawl in my future.
I was part of the
February Flower Exchange
, but never received my flower, so
Dyann
(who also never received a flower) and I agreed to swap. I received this: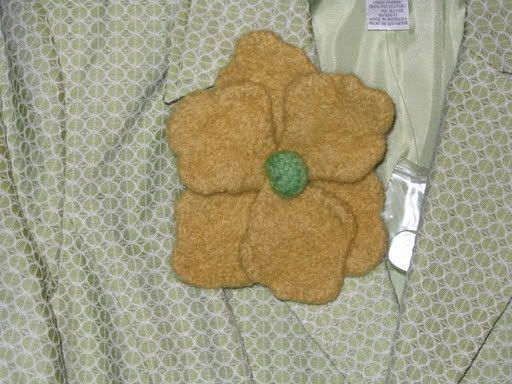 Can I tell you how much I love this! I pinned it on to my new spring coat and now I can't wait to wear it out and show it off!
In knitting news - here is my progress on A Good Bias: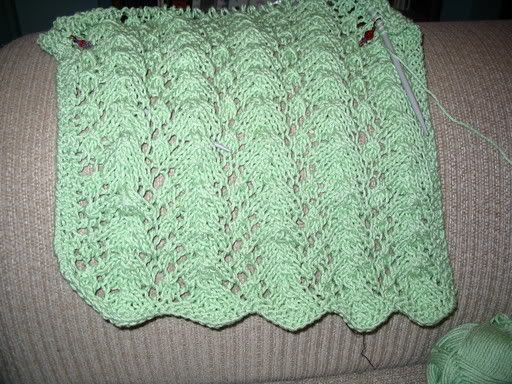 I am actually working on the back portion of the first sleeve - I should have it finished by this weekend - I would like to cast on for the second sleeve this weekend too.