I love Sundays - David goes back to work, the boys are back at their mother's and I have the apartment (and the computer) to myself. I am sitting here now with a cup of adagio oriental spice tea peacefully perusing bloglines and relaxing happily.
I have lots to post today - first Thank You's to
Poor Miss Finch
and
Dalai Mama
for the wonderful packages I received this weekend: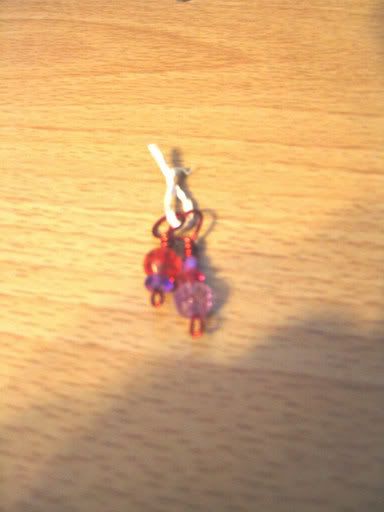 from Miss Finch and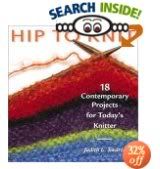 from Liz at Dalai Mama. Both packages came with chocolate which is now long gone! Thank ladies - I love both gifts.
My phone interview went really well and I now have an inperson interview tomorrow with one of the district sales managers I would be working for. I ordered a pair of black slacks from Pennies to wear on the interview. Mine is a business casual company, so a suit would be to formal, and my usual jeans and company shirt a little to casual, so I picked out a nice pair of classic black slacks and a burgandy strip blouse. I sent for it express mail - according to the tracking info - I am supposed to get it on Monday - that is tomorrow! I am hoping the package comes early, my interview isn't until 1pm and I am not going into my office tomorrow at all so I will be home till it's time to leave. My office is in Manhattan and the district office is in Long Island - I would have had to leave work by 10:30 to get back to my car in time to drive to the interview, so my boss told me not to bother coming - just go to the interview. He is a great guy!.
You may be wondering why I ordered pants instead of going to the store and buying them right then and there. I love to shop, but I hate shopping for clothes - I have gained a lot of weight recently and just get too depressed trying things on in stores. I know what clothes fit me now and I stick with those - Penney's pants fit well, so I know I don't need to try them on - saves me from having to face crowds and fitting rooms.
In fiber related stuff, here is a picture of the shawl I made for the Crochetville swap: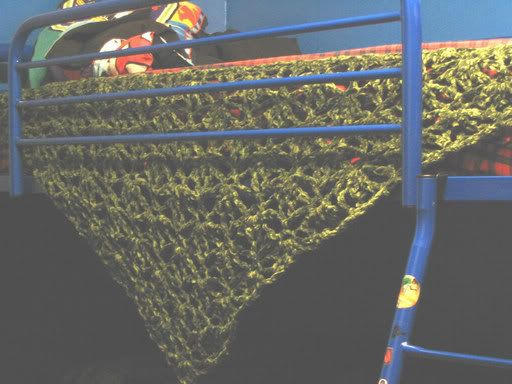 and a close-up of the stitch: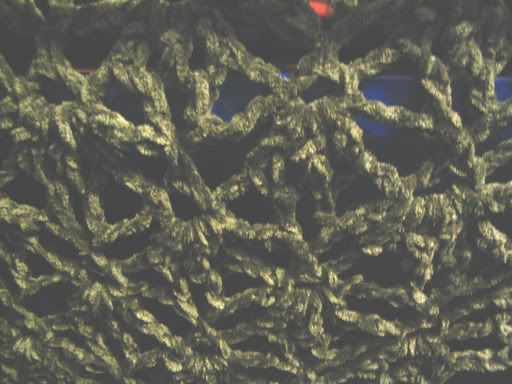 It is made with Lionbrand Thick & Quick Chenille in Basil - I bought extra so I had enough left to make this for me: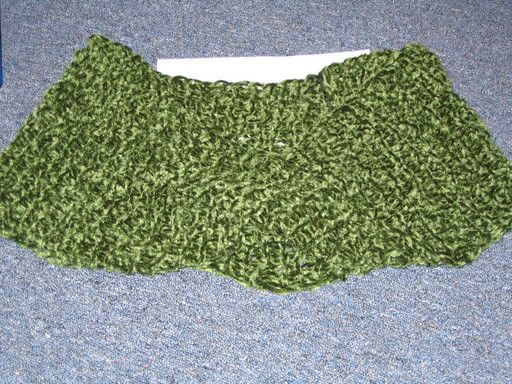 It is from a free pattern in the current lionbrand catalog.
Here is a slightly old picture of my FBS - I think I will have this finished by next weekend (fingers crossed):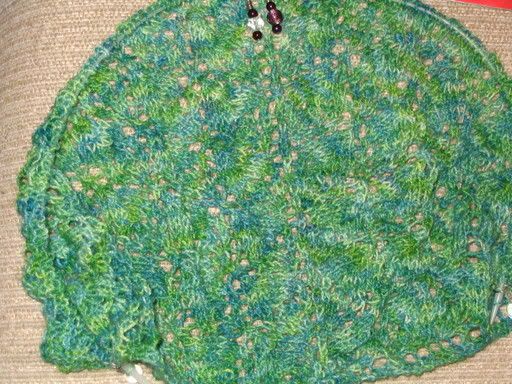 I am still working on the homespun cape - it is my commuting project - should have pics soon. Right now it just looks like a lot of garter and stockinette stitch, you can't tell what it is going to be.