When I got home from work on Monday this was waiting for me: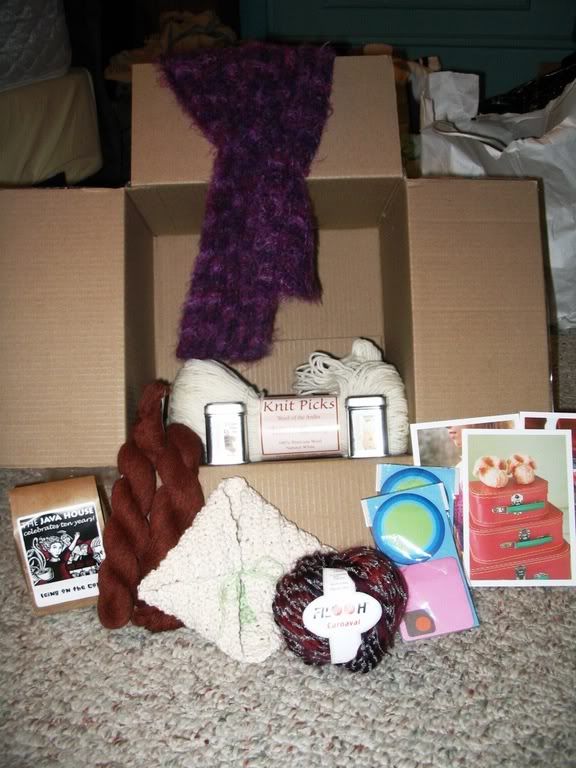 The reveal pkg from my Crochetville SP Megan. I am amazed at all the wonderful things she sent me - can you see the knitpicks yarn in my favorite color, the wool of the andes in natural so I can try my hand at cool aid dying, the gorgeous key hole scarf - the yarn is sooo soft and I love the color! - note cards with patterns, tea (in my favorite pumpkin spice & gingerbread) coffee (I love coffee)and note pads!!!! So much good stuff - thank you Megan!!!!
I wound the cascade 220 last night and finished the last few rows on my stole - here is a picture pre-blocking: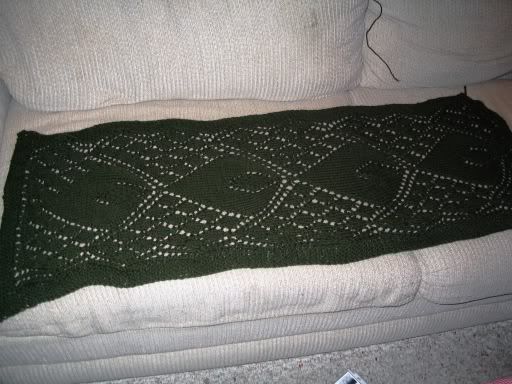 and blocking: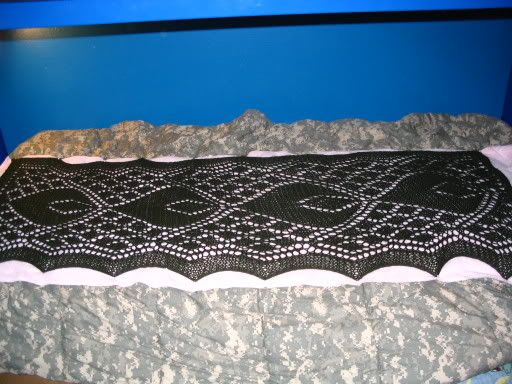 the wrong side is facing up, but I think it looks pretty good!
My socks on two needles:
this is the test I did to see if I could do it. I am not sure I am doing it right - is the inside ( the purl side) supposed to be facing me when I work that needle? Does this mean I have to use patterns written for this technique or adapt regular sock patterns to work this way? Does that make any sense at all?!
Look what I found: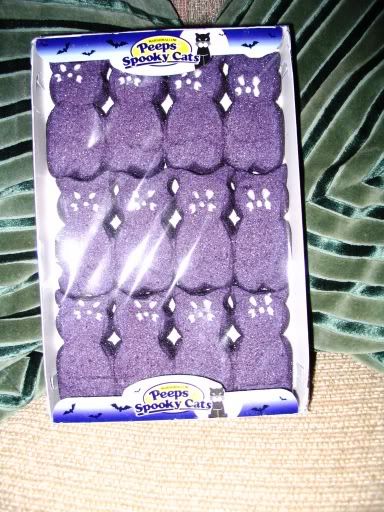 Black Cat Peeps!!!! I bought every package the store had (only 3) I love these!
And lastly, everything has a price:

My blog is worth $13,548.96.
How much is your blog worth?
Any Buyers?