There is so much yarn all over my apartment - I am seriously considering renting storage space. The only thing holding me back is that once I had all that room - I would go out and buy more yarn.
I finally found a pattern for the Oxford yarn I got at elann -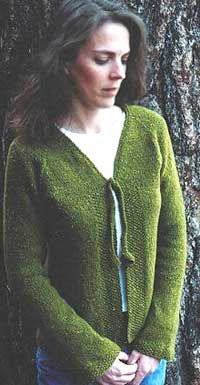 My yarn is a rust tweed sport wt that I think will be perfect for this sweater. I found the pattern at
One Fine Yarn
- I really like shopping there - they are always helpful and respond to your emails very quickly. I was asking about Cornelia Tuttle Hamilton Book Number Two because I have gotten the urge to do Klaralund and wanted the pattern. They don't have it in stock right now, but I found the sweater so - I am happy.
Decided to crochet the baby blanket for David's ex - I crochet much faster than I knit and I need it done this weekend.
Work is progressing on the Lopi poncho - hope to have pix soon.
A quick question - what is the best way to respond to people who leave comments? I can't email them back when I get the email comment- do most people comment back or mention their respone in their blog? I want to thank everyone who left me comments - I get so excited when someone leaves one - You like me you really like me
.