Sorry I didn't post pix last night - my camera batteries were dead. David plugged the charger in last night - so I will take lots of pictures tonight and post them. We have a video camera that takes digital stills - not the best pictures but till I get a real digital camera, it will have to do.
My mailman left this pattern for me yesterday:
C'est la vie - I have the variegated yarn I bought in Idaho for the edging - I just need to find a coordinating yarn for the main color.
I am really thinking I would like to do more beading. I just ordered Lily Chin's new book and looking around the internet - I want to make these -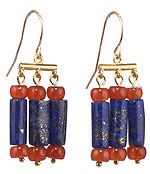 and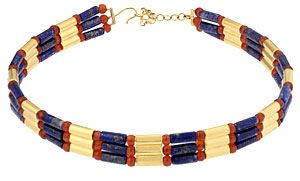 I found them on the MMoA website.
That's all I need - another hobby!