Yes! My internet connection is back! So here are the pictures I promised: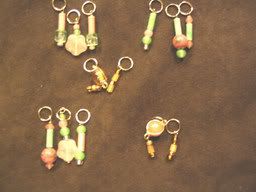 First - Some of the beaded stitch markers I made to send out as RAOK's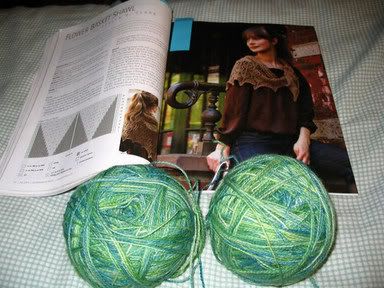 Next my yarn for the
FBS Redux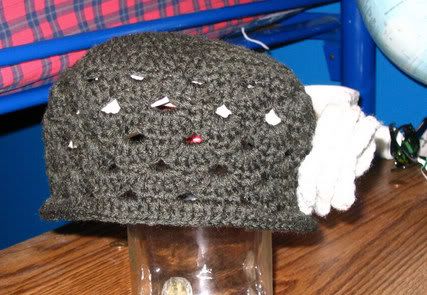 And lastly, the Crochetville Hat Swap hat. I really like this hat and I am making one for myself in brown wool. This one is made of a double strand of Barella Sport in deep sage, the rose is one strand of medium sage and 1 strand of natural and is attached to a pin backing so it can be removed.