Here is a picture of a wrap I am making from Woolease sport on size 10 needles - the stitch pattern is on the July 4th page of the knitters perpetual calendar: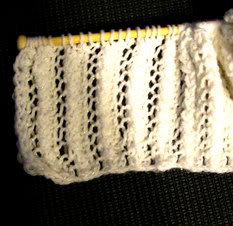 This is for Shelley who wanted to see what the stitch looked like.
and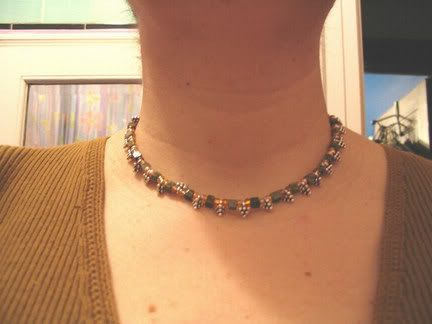 the finished necklace on my neck. I ordered some more supplies from
FireMountain
to make
some more pieces and I have the jeweled stitch markers I am making for my RAOK's and Secret Pals.
I am almost finished with the 2nd Hat for the Crochetville exchange, I have one more to make to send in for forwarding to the armed forces. I will post pics after they are received.