Last night when I got home from work I had 2 pkgs waiting for me. First was this: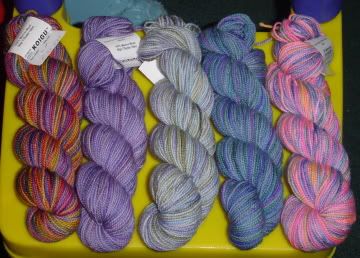 The Charlotte kit from Nancy @
bronx girl knits
. It is even more gorgeous in person!
Then there was a pkg from Angela, who was my afghan square swap partner - in it was this: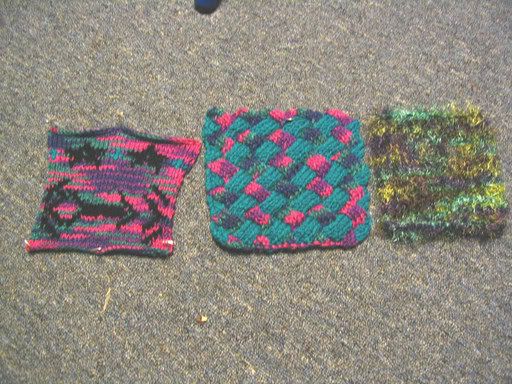 Aren't they lovely? Take a closer look at the entralac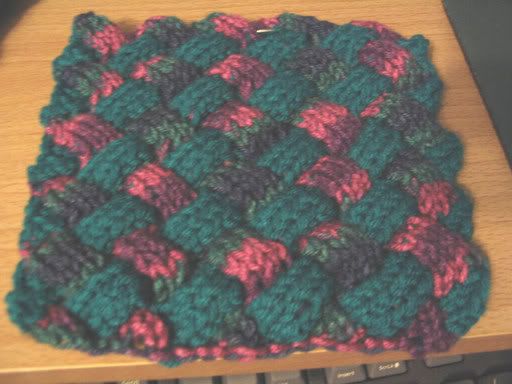 you can't see it in this picture, but there is a little heart shaped charm knit in that says "made with love".
I sent her back 2 squares in slip stitch color work - this is one of them: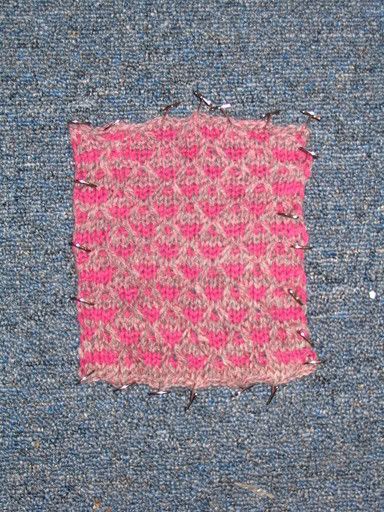 I also got some more work done on FBS :
this is a close-up of the yarn: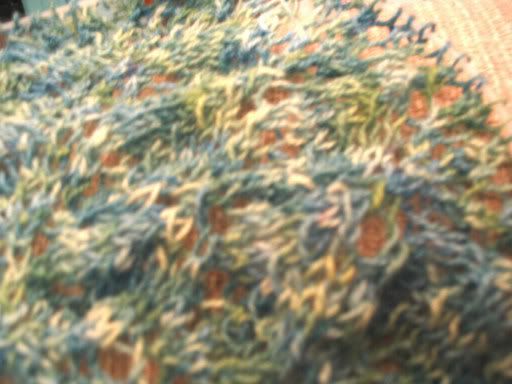 I am really enjoying knitting this - the chart is very clear and the stitches just seem to fly off the needle.