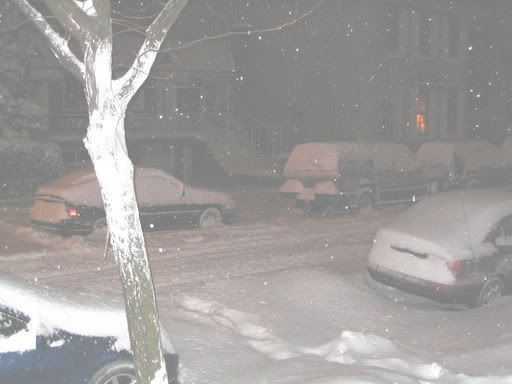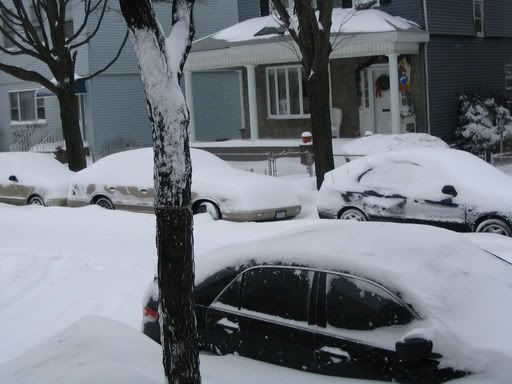 As you can see from the above pictures from last night and this morning - I am snow bound. The only good thing about this is that it has given me ample opportunity to work on some projects that have been lingering around.
First up is the felted bag from magsbags that I have been working on for months. Here it is prefelted: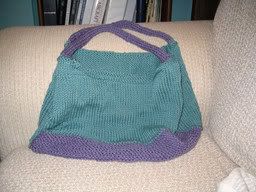 and felted: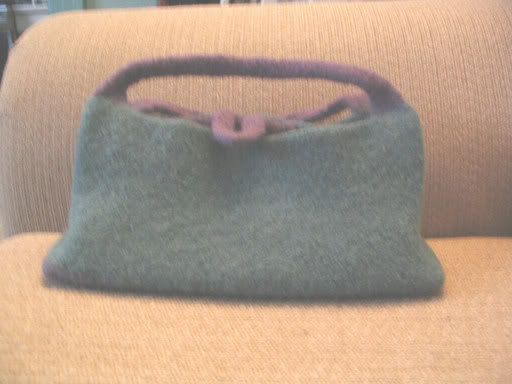 cute huh?
I used Paton's classic wool and a wool I picked up at Smiley's - it felted very quickly, only one run through the washer! Next time though I think I will make it a little taller, I used one skein of classic wool I think I will try 1 1/2 if I make it again.